Hiking, picking, campfire… All about fall season in Margeride
Wide-open preserved spaces and distinct seasons are the reason for Margeride's reputation, and the autumn is no exception. From hikes to cozy spots, stay in Margeride during autumn !
After the frenzy of summer, time to take our time. Mushrooms picking, cozying, walks in the woods and listening to the deer's slab: in Margeride, autumn is a season filled with discoveries and wonders… So remember to bring a sweater and follow us!
You're off for: the week-end, a whole week or a day-long excursion to get some fresh air!
When? The answer is in the title!
It's perfect for: all the wide-open spaces and fall-walks lovers, with the family, as a couple or with friends
Pick a few mushrooms
Penny buns, boletes, parasol mushrooms… Nature in Lozère is quite generous! The Mont Mouchet national forest is the perfect place to begin with picking. In order to help you recognize the different mushrooms species, you can buy some identification guidebooks in our Tourist Information Centers.

Margeride en Gévaudan Tourist Information Center also organizes introduction to mushrooms trips in order for you to discover many little known edible mushrooms!
Watch out for the resources! Inside of the national forest, picking is limited to a 5 liters basket per person, per day. We'll never say it enough: if you don't recognize a mushroom, do not touch it! When in doubt, ask for a pharmacist's advice.
For those who are too busy for picking…
You can buy some fresh or dried mushrooms at specialized stores like "La Cave Boyer", route de Saint-Alban in Malzieu-Ville, and during the weekly markets of Saint-Chély d'Apcher (Thursday mornings) and Le Malzieu-Ville (Tuesday mornings), depending on the season. Our Tourist Information Center also sells penny buns-based specialties: penny buns liquor, penny buns pastas and rice, penny buns comfit… Nice and fancy condiments for the foodies! Vinegar small "bouchons", Lozère veal roast and its garlic and parsley or cream and cider penny buns stir-fry, mushrooms and fromage frais purses, hamburgers, there is something to suit all tastes! 
Enjoy a cocooning session
After a frenetic and festive summer, time to slow down and take care of yourself and your loved ones… How about a relaxing moment in a spa or a thermal center?  La Chaldette thermal center suggests "relaxation" cares with a great view over the Aubrac and the Bes river.
Among the accommodation supply in Haute-Lozère, you will also find places equipped with saunas and/or Jacuzzis.
A good meal made with local products, a reading or board games evening by the fireside, there is no shortage of ideas to revitalize yourself, as a couple or with the family…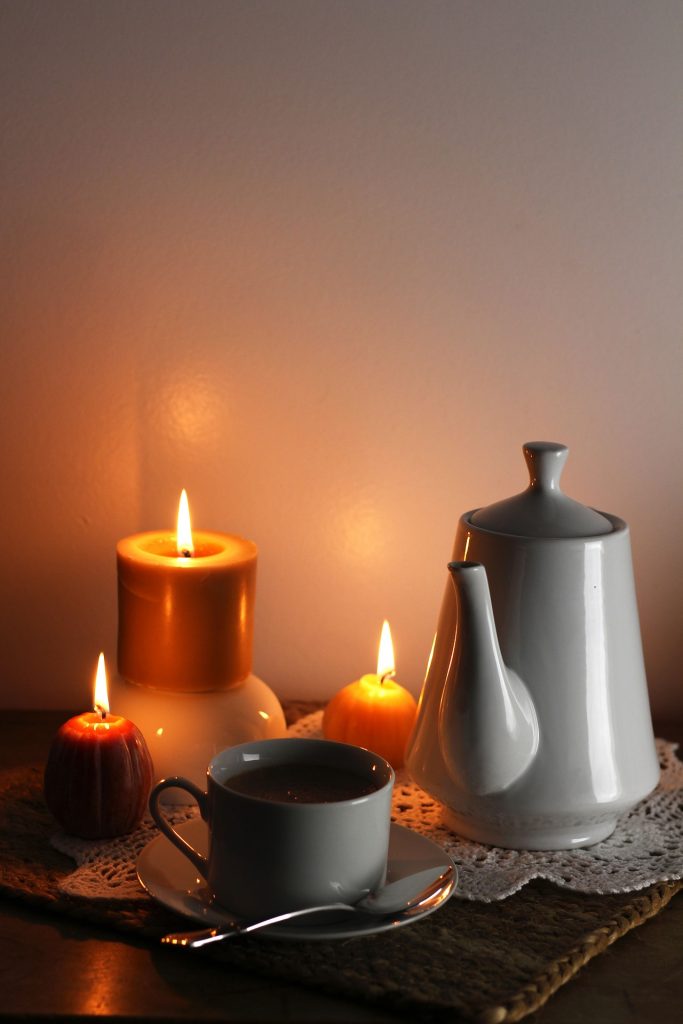 Stroll into the woods
Forest walks, in autumn, are amazing. The light and the colors are so sumptuous! Photography enthusiasts will enjoy immortalizing those unique atmospheres.

In Haute-Lozère, you will find various accessible hiking paths for everyone's tastes: from 3 to 15 km, with few elevation or on the contrary, harder paths dedicated to the regular medium mountain hikers.
Among our tours, we suggest two favorites, perfect for the fall season:
With its Canada-like landscapes, it's a must do! This 8 km tour presents no difficulty and is perfect for a family walk. The trees here display exceptional color scales, from deep pine green to blazing yellow and orange. The mist that rises from the lake adds a poetic note to the whole scene.
This easy 4 km-long tour will lead you through an enchanting world. These woods and peatlands are under the protection of "Les Monts de la Margeride" Natura 2000 zone and host an outstanding biodiversity. Beech woods sprinkled with granite boulders are especially colorful this time of the year, from green to yellow and rust. The conifers woods and long lichen beards shape misty tunnels along the path. Once you reach the peatlands fitted out with pontoons, you will discover the lapp willow (one of the smallest trees in the world, a few centimeters only!), the dwarf birch and many original species like the drosera, a small carnivorous plant that catches insects with glue.
Listen to the deer's slab
From mid-september to mid-october, at dusk, guttural roars ring out into the woods. The deers get out of their usual discretion…
The slab is the call that deers use to attract females during the mating season. It can also be an intimidating act towards the other males nearby.
It can be pretty impressive to someone who's not used to it! In order to enjoy this experience under the best possible conditions and without bothering the cervids, you can join an excursion organized by professionals, activity leaders and hunting federation guards. Margeride en Gévaudan Tourist Information Center, for example, organizes "deer's slab" themed excursions during October. Those trips are carried out under the supervision of a professional.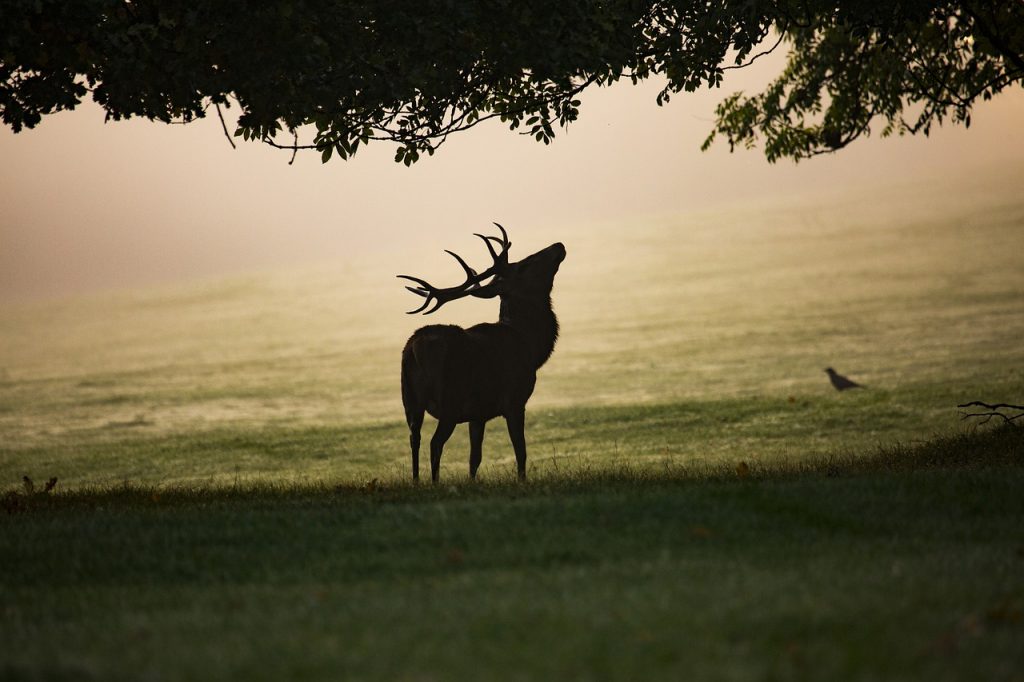 To sum up, autumn in Margeride is a little known season! Yet, between good meals, cozy accommodation, quiet paths, surprising fauna and flamboyant landscapes, everything less than two hours away from Montpellier and Clermont-Ferrand, what could be better?