How to get there
By car
Situated in the far north of the Occitanie region, the Margeride is highly accessible by car. The A75 highway, who freely connects Clermond-Ferrand and Montpellier, will allow you to get there easily. You will need to get out at the exit 32, 33 or 34 depending on the place you are staying in.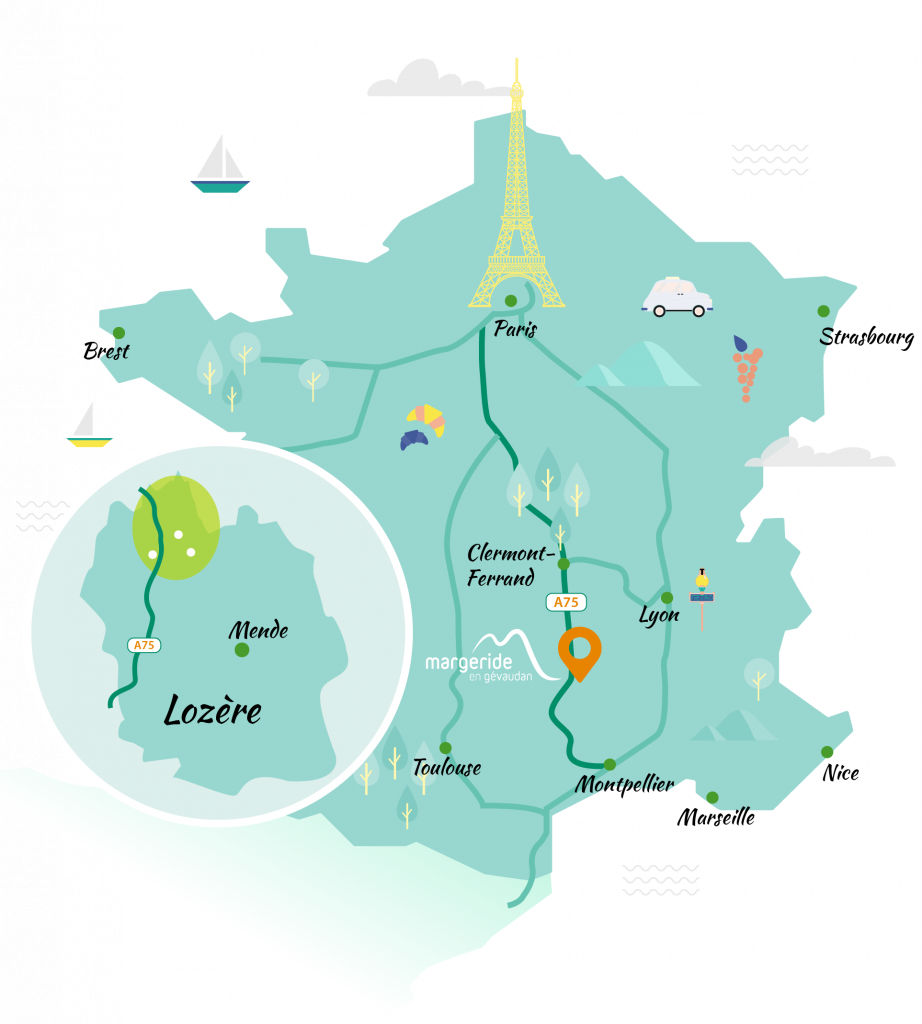 By train
If you are travelling by train, you will have to stop at Saint-Chély-d'Apcher's station.
From Paris and Clermont-Ferrand if you are coming from the North
From Millau and Béziers if you are coming from the South (Béziers – Neussargues line).
An accessible and preserved territory
Our middle-mountain territory is 120 km away from Clermont-Ferrand (northward), and 200 km away from Montpellier (southward), using the A75 highway. Toulouse and Lyon cities are also about three hours from the Margeride. As for Rodez, Le Puy-en-Velay, Millau and Aurillac, they are about 100 km from Saint-Chély-d'Apcher, main city of the Haute-Lozère and gateway of the Margeride (Lozère's side).
Once you leave the highway, you will be immediately struck by the omnipresence of the nature while you are driving on nice and well-kept regional roads. Villages and hamlets will come one after another until your arrival, with a granitic boulder here, a wooded plateau there, some brooms and heathers moor over there… Not forgetting the wide pasturelands and the pines and beeches forest expenses.
A preserved, wild and authentic nature, where you will love getting lost!