Week-end getaway in Saint-Alban-sur-Limagnole
In order to discover the Margeride region and its marvels, why not settle in a charming little town in Margeride ? A nice week-end getaway in Saint-Alban-sur-Limagnole to enjoy a couple of days of calm and discoveries !
You're off for ? 3 days / 2 nights
When ? Before or after summertime (between april and june or in september)
Ideal for ? Couples and families
Arrival – Friday night
Get comfortable in your accomodation and take a big breath in… Margeride's air is one of the purest in the country. Appreciate the silence and the softness of the gorgeous surrounding hills and forests.
Day 1 – Saturday
Morning
Looking for an adventure ? Well look no further and hike up to the Franquet Waterfall ! But before starting your exploration, do make a pit stop at our Tourist Information Center of Saint-Alban-sur-Limagnole located inside the large castle uptown. Take this opportunity to admire the magnificent courtyard and its surprising pink sandstone archs. Also, stock up on ideas and recommendation from our hostess to ensure you have everything you need to enjoy your stay in Margeride. Thanks to her useful tips, you will easily reach the Franquet Waterfall. When you get there, enjoy the beautiful scenery and look up : you should be able to spot an abandonned watchtower embedded right in the stones.
Afternoon
After this invigorating morning hike, head for the Scénovision for a 45 minutes immersive indoor experience alongside Auguste, the village's fictional mailman. He'll take you with him to discover the wonderful treasures and secrets of Margeride (only in french).
Once you're done, take a moment to visit the "Mads Cemetery" uptown. There, feel the rich and mysterious amosphere of the place and take a look at the headstone upon which the Paul Eluard's poem is engraved, the one Auguste told you about…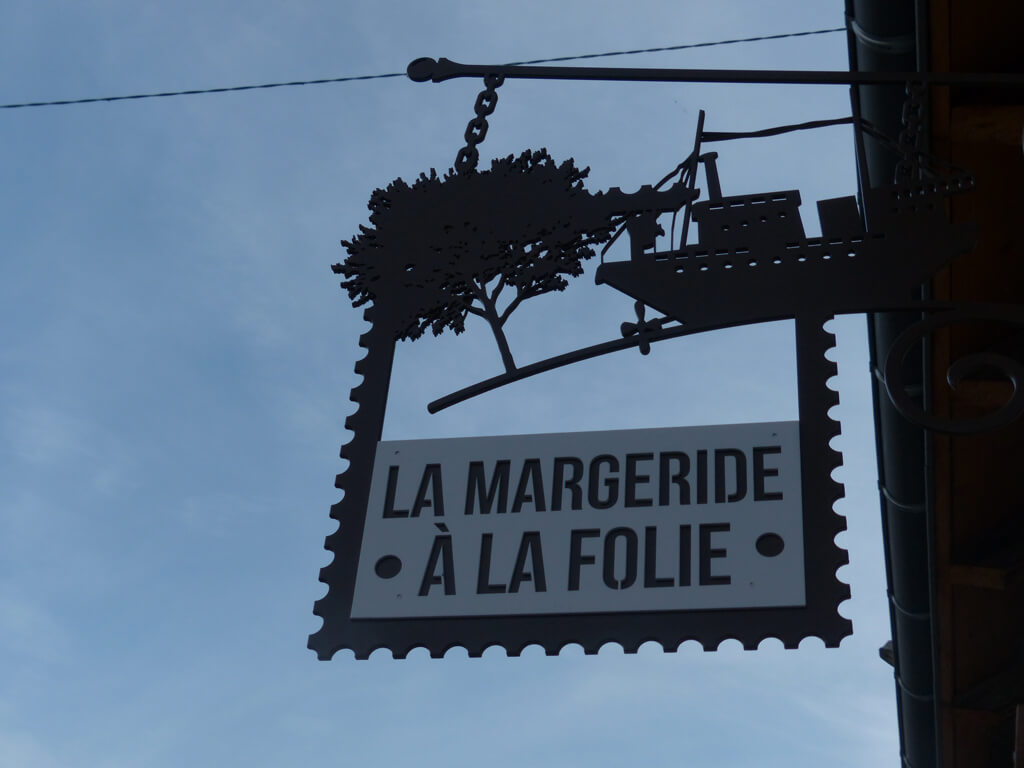 After this first day, enjoy your evening by tasting the delicious local foods in the many restaurants or shops of the region.
And that's a major part of Margeride : tasty foods and locally sourced restaurants !
Day 2 – Sunday
Morning
Now it's time to meet with some prehistoric animals… And to do so, you need to head to the European Bisons Wildlife Refuge, located at about 1300m high, close to the little village of Sainte-Eulalie. In a horse-drawn carriage, you will enter the very large park that several protected Bisons call their home. (think about booking by phone of through their website before). For lunch, enjoy either a picnic on site or a nice meal at the café of the park.
Afternoon
Full? Good ! It's time for a digestive walk on the "roof" of Margeride ! Head for the beautiful little hamlet of Lajo and discover the wonderful local peatlands. The trail is equipped with several decks that will make your hike even more playful !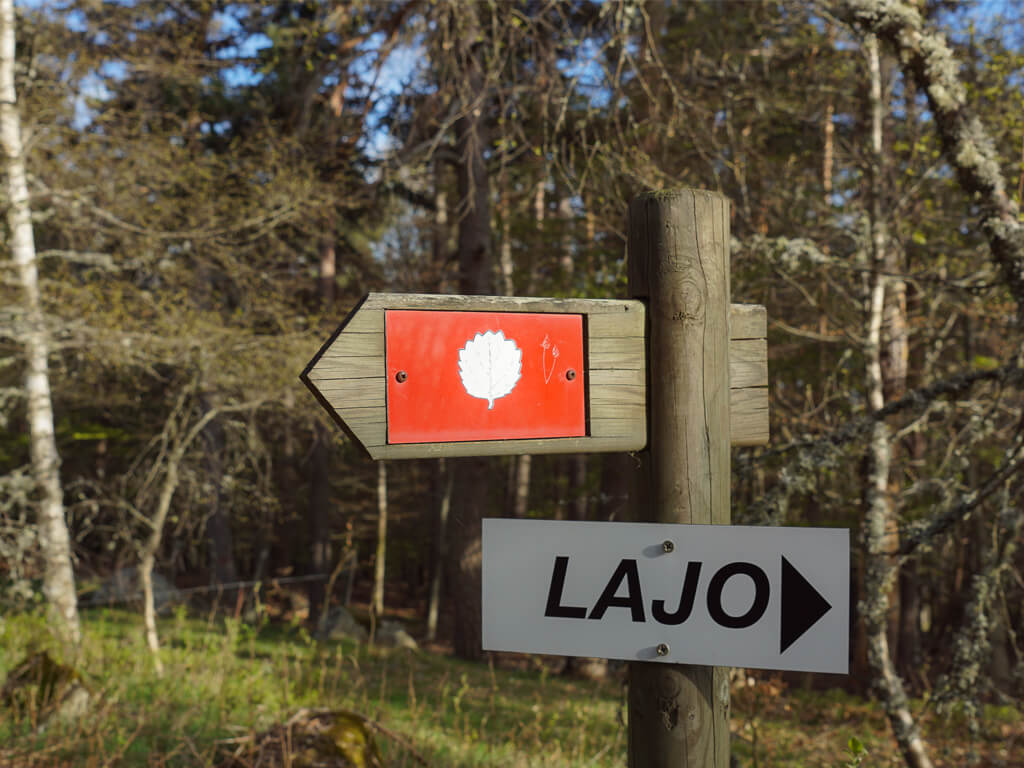 After this immersive week-end getaway in Saint-Alban-sur-Limagnole, you may very well get home with a desire to come back and discover more of this preserved and magnificent part of France.
Continue to explore