The World's Cultures Festival
If you are a fan of traditional dances and musics for around the globe, know that, in Northern-Lozère, an event takes place that you don't want to miss ! It's the World's Cultures Festival in the village of La-Fage-Saint-Julien, a few kilometres from Saint-Chély-d'Apcher.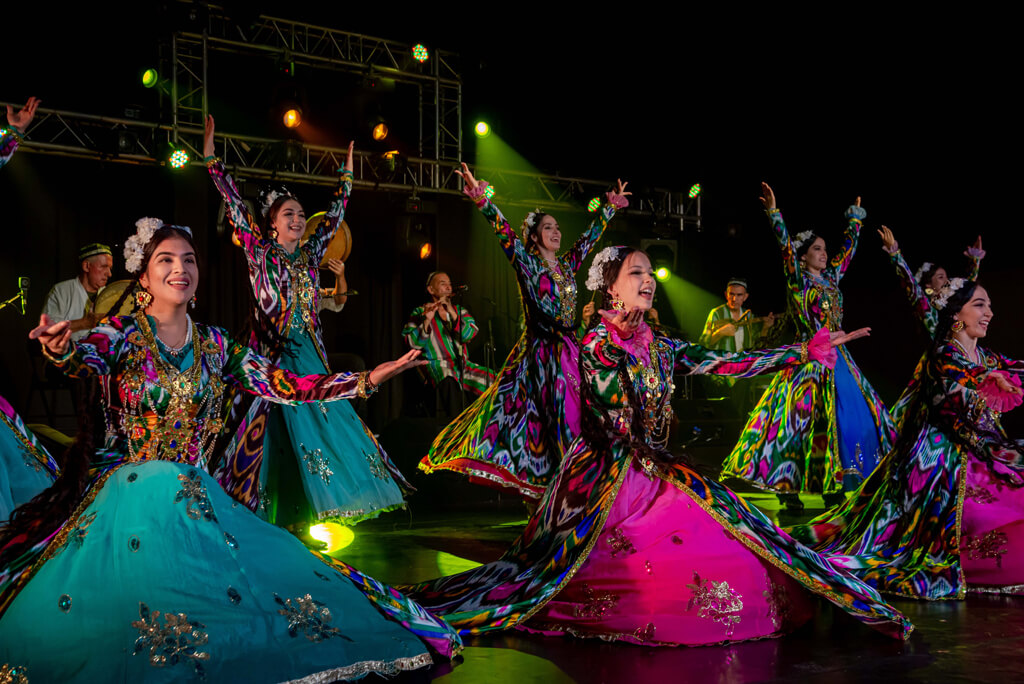 A true historical moment !
For 25 years now, this little village of northern Lozère, nestled between Margeride and Aubrac, has been hosting this huge festival that shines a light on the artistic diversity of folklore around the world.
How does it go ? 4 days of shows each one more spectacular and colorful then the next with artists, dancers and musicians that come all the way from the 4 corners of the world ! Aside from the show (that takes place in a giant circus tent) you will also be able to enjoy a great gala night, a gastronomical & musical hike as well as free parades in several villages of the area. A unique occasion to discover, to dance, to travel !
More informations : https://festivalculturesdumonde.org/
In a nutshell
When ? Every year, mid-august
Where : La-Fage-Saint-Julien in Lozère
Sleeping : Numerous accomodations are available for you to choose, depending on your budget, the lenght of your stay, etc… Discover and book a place by scrolling through our list of accomodation.
Booking : to book your tickets for the shows, go to the festival website by clicking here. Useful tip : Our Tourist Information Center of Saint-Chély-d'Apcher is a ticket selling place. Don't hesitate to contact us to book your seats at 04 66 31 03 67 or by email tourisme@margeride-en-gevaudan.com.
Continue to explore