A summer at the farm
When summertime comes in Lozère, Margeride en Gévaudan Tourism Office, in collaboration with the Chamber of agriculture of Lozère, offers visitors a tailor-made event designed to celebrate local farmers : it's a summer at the farm festival
Celebrating agriculture !
Nested in a preserved middle mountain area, Haute-Lozère has a great range of sustainable products produced in a short food supply chain lead by committed and passionate people. After listening closely to the frequent requests of our visitors, it became obvious how necessary is was to bring them to the heart of the farms that currently shape the very identity of northern Lozère.
A multi-faced event with a very simple goal : to reconnect visitors with agriculture and it's people ! Thanks to a rich and surprising program of activities, visitors will not have to wonder what to do through the months of July and August.
A summer at the farm festival : one event, three sides…
Visit the farms of Lozère with the producers who contribute to modern farming during "the afternoons at the farm". On thoses occasions, you'll even have the opportunity to taste their products with them! Appreciate the yummy dishes carefully cooked by the local producers during the "Guinguettes parties". Finally, let your imagination run wild during the "Tales at the farm" night…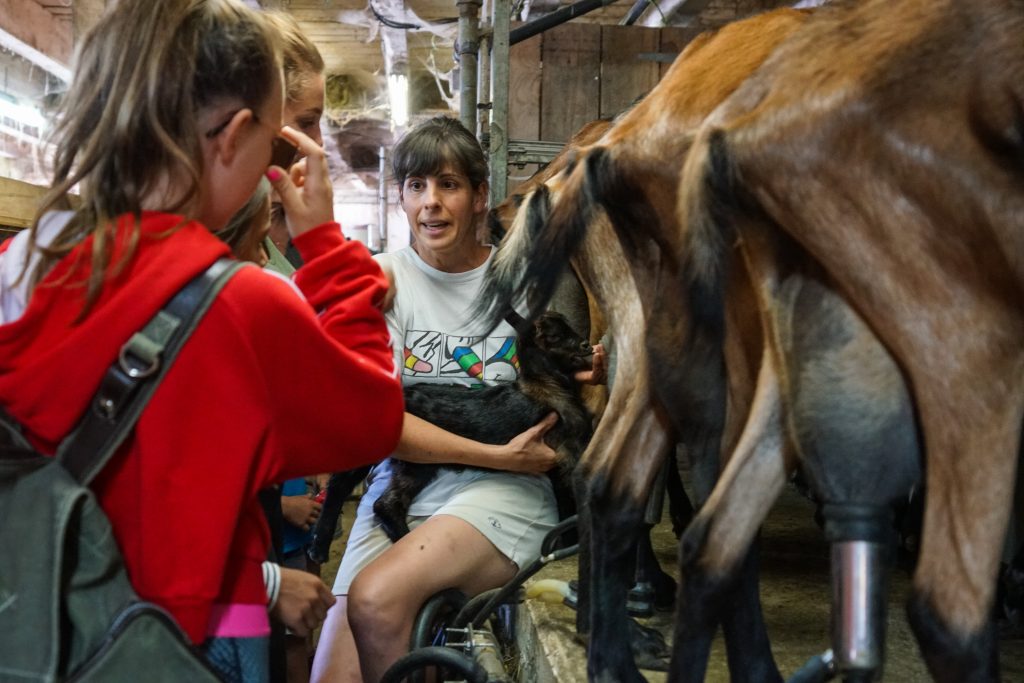 A festive program designed to enable curious visitors to better understand the challenges of today's agriculture while enjoying the delicious food cooked by these women and men from Margeride and the surrounding areas. 
With music, on a lively farm or among the cows, you may well fall in love with this accessible, virtuous and above all benevolent agriculture !
In a nutshell :
When is it ? Every year, during summer
Where is it : all over Haute-Lozère
Sleep here : Many accommodation solutions are available for you in the area. For every taste and every budget. Book your accommodation for A Summer at the farm festival by checking out our list of accomodation.
Continue to explore