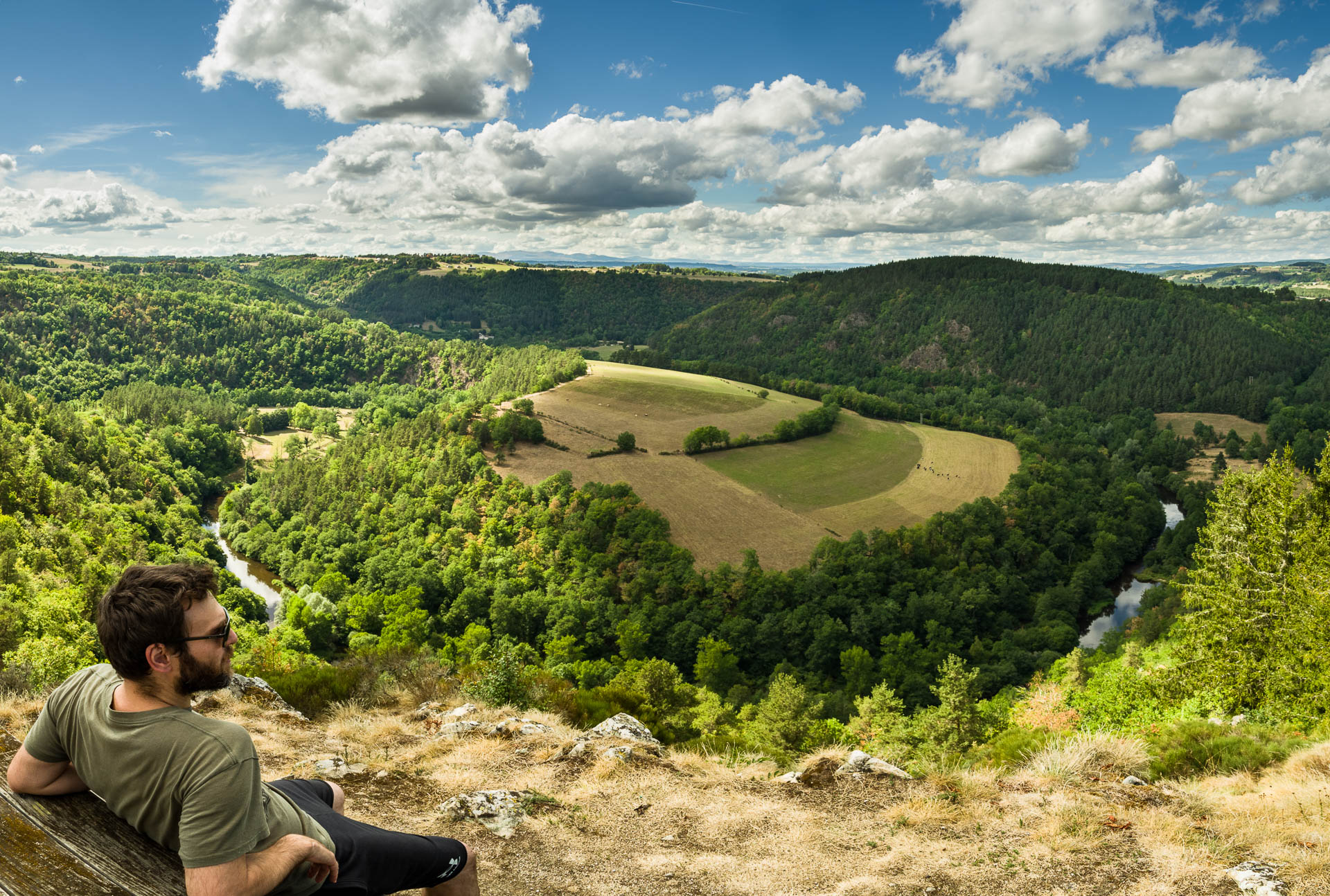 © Marion Larguier
© Jean-Sébastien Caron - OT Margeride en Gévaudan
© Jean-Sébastien Caron - OT Margeride en Gévaudan
Presentation
Au départ du charmant hameau de Paladines, sur la commune de Chaulhac tout à fait au nord de la Lozère, partez à la découverte d'un panorama grandiose : le cirque de Paladines ! C'est en rencontrant une ancienne coulée de lave sur son chemin que la Truyère, forcée de détourner son lit, a formé au fil du temps, ce cirque naturel... Une table de pique-nique surplombe ce superbe paysage, de quoi vous offrir un joli déjeuner avec vue !
---
Services and equipment
Type
Natural Region
Others
Animals accepted : oui
Complementary access : Une fois garé au hameau de Paladines devant le four à pain, vous avez 2 points de vue à voir. 1er point de vue, suivez le panneau "Cirque de Paladines" à gauche et passez entre des maisons en pierres avant de monter sur une petite butte qui surplombe le cirque (table pique-nique). 2e point de vue, montez au-dessus du four à pain et suivez le sentier de randonnée GRP qui part au nord sur 200m.
---
Pricing
Adulte : 0,00 €
Enfant : 0,00 €
---
Opening periods
From 01 January to 31 December 2023
Services
Free individual visits Yes, Permanente
---
The little extra
Ça vaut le coup d'œil
Sur la route qui mène de Chaulhac à Paladines, ouvrez l'œil et scrutez les paysages sur votre gauche : vous pourriez bien apercevoir le château de la Garde. Situé de l'autre côté de la Truyère, ce château en ruine est situé sur une propriété privée et n'est pas accessible au public.
Bon plan
Profitez de la table de pique-nique placée sur la butte qui surplombe le cirque pour vous offrir un déjeuner avec une vue imprenable !
Locate the establishment
Reviews