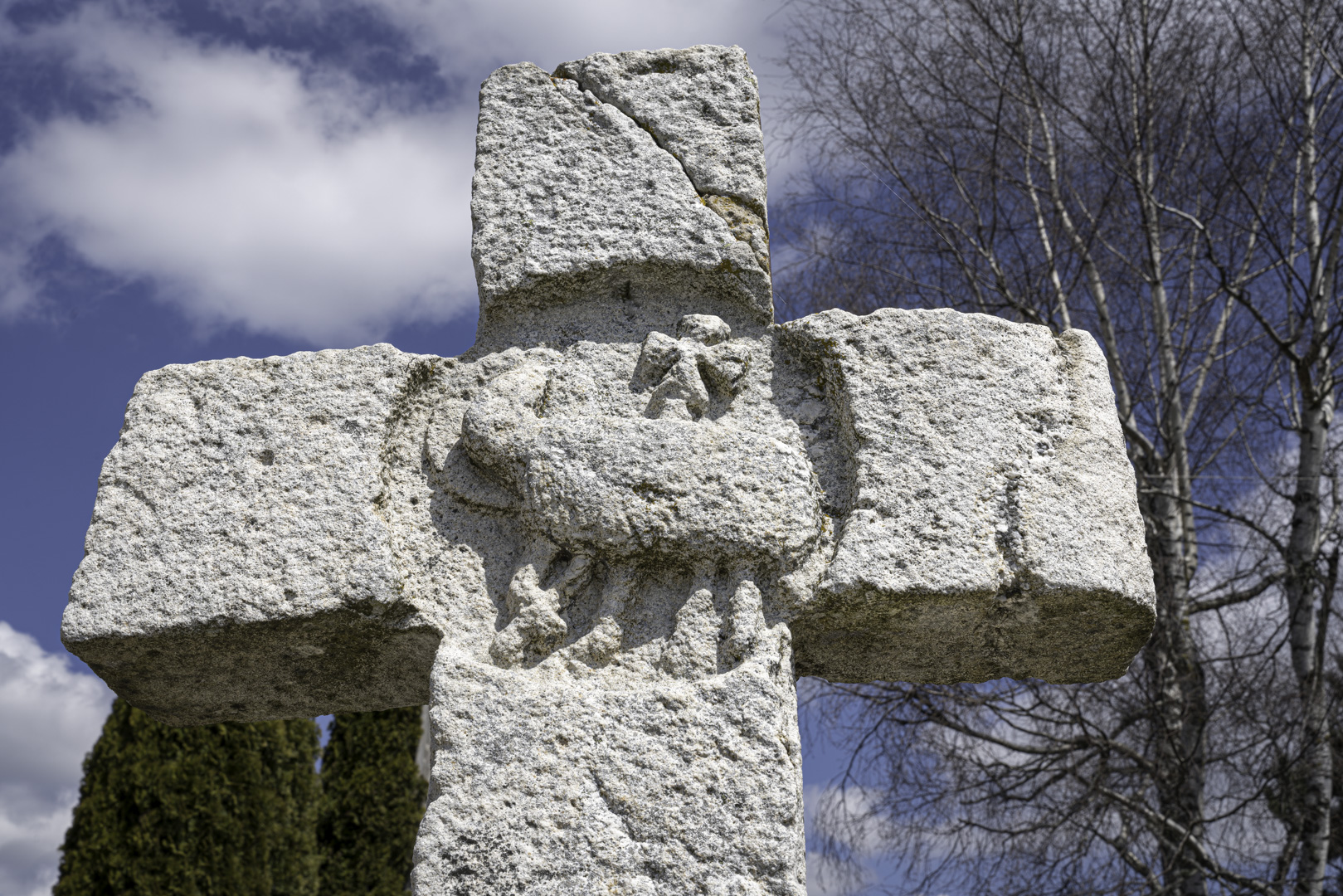 © OT Margeride en Gévaudan - Jean-Sébastien Caron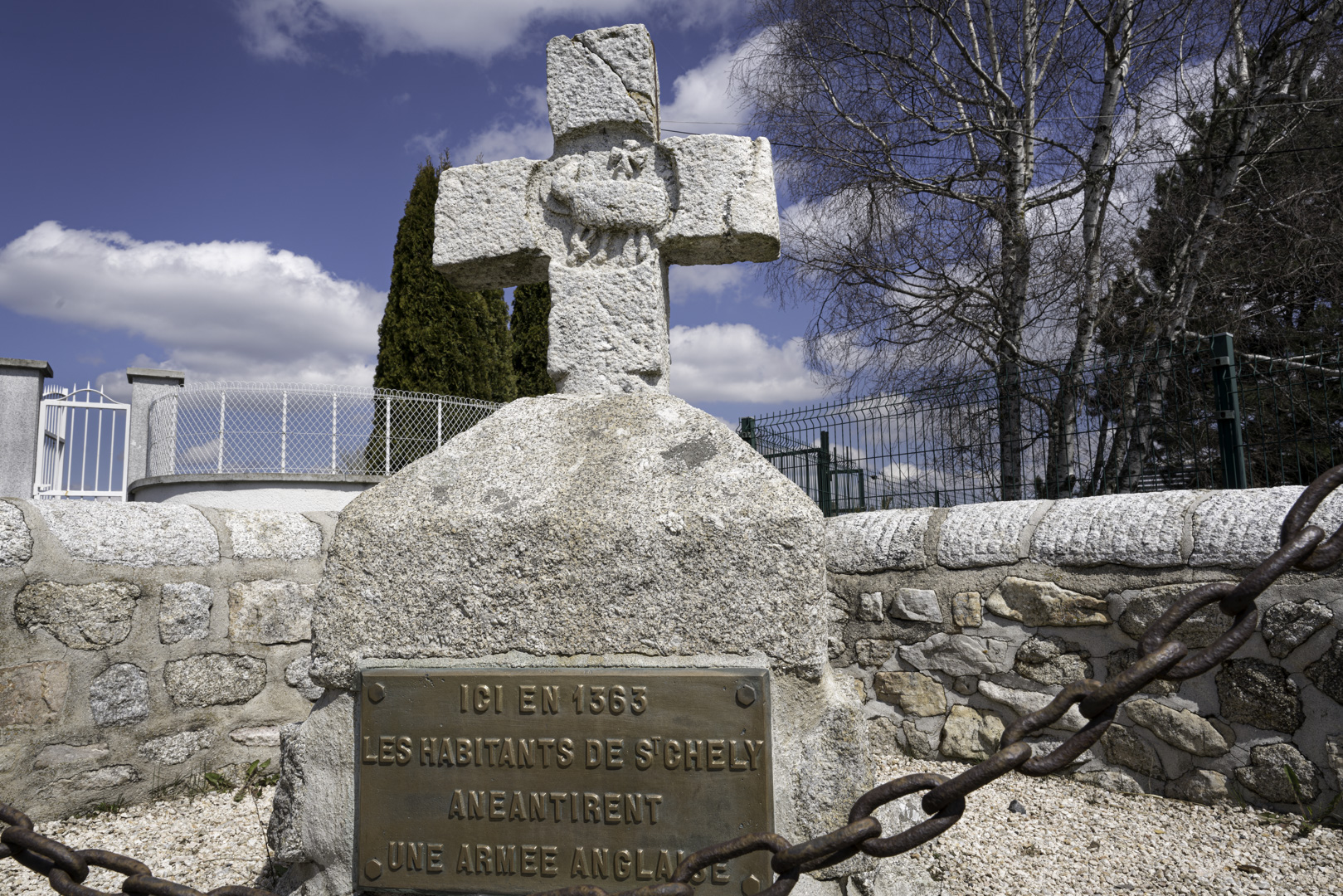 © OT Margeride en Gévaudan - Jean-Sébastien Caron
© OT Margeride en Gévaudan - Jean-Sébastien Caron
Presentation
Cette croix, située au milieu d'un champ, commémore le courage des habitants de Saint-Chély d'Apcher lors de la Guerre de Cent Ans. En 1362, Guérin d'Apcher, accompagné d'une troupe de vaillants gentilés de Saint-Chély d'Apcher, jeta hors de la ville des pillards « anglais ». Le cri de ralliement durant cet affrontement était « Las Baros en abon » qui signifie « Les barres en avant », d'où la naissance du nom des Barrabans pour nommer les habitants de la ville de Saint-Chély d'Apcher.
Il semblerait que la Croix des Anglais, à l'origine, ne devait pas être une croix de chemin mais faisait partie d'une structure plus élaborée (comme un tympan). La représentation montre un Christ sculpté en haut-relief dont on peut remarquer l'absence de tête. Quant aux branches, celles-ci possèdent à leur extrémité des fleurons.
---
Services and equipment
Services
Family
Type
Natural Region
Others
Complementary access : Située en périphérie de la ville, en direction de Clermont-Ferrand, la croix des Anglais se trouve aux abords de la route, au milieu d'un champ.
---
Opening periods
From 01 January to 31 December 2023
Services
Free individual visits Yes, Permanente
Free group visits Yes, Permanente
---
The little extra
L'info insolite
Durant la bataille commémorée par cette croix, les habitants de St Chély se sont battu contre des mercenaires anglais. Ils les auraient repoussé en criant " d'Apchier Notre-Dame, barres en avant!". D'où le nom de barrabands!
Locate the establishment
Reviews