I tested for you : a Sunday at Charpal Lake !
Longing for a break from your everyday life… Well look no further : grab your cooler, your kids and your dog and hop into your car. It's time to go on an adventure ! And it's not even far !
Destination : Margeride and the beautiful lake Charpal. A preserved place where you can reconnect yourself with nature.
A magical setting
A magical setting
Here we are, on the Plateau du Roy, at the heart of the Margeride Mountain, over 1 300 meters high. A large car park allows you to park easily, close to the lake.
A few tens of meters further on, there is a heavenly little corner of nature to settle down and have a picnic. Even in the middle of summer, when there are many people, if you leave the path a little bit, you can find yourself in a real oasis of greenery.
Once restored, and after a nap under the pines, it's off for a tour of the lake, about 8 km long, with plenty of places to take short breaks at the water's edge, wooden pontoons to cross, and unspoiled nature to admire. Some of the shorelines are reminiscent of Canada's wilderness.
A treat for children and adults alike !
Why is it awesome ?
Because anyone can do it, with no hills and uneven terrain. And because such a place deserves to be known and recognized ! With family, friends or alone to recharge your batteries, it's the ideal place to take a deep breath of oxygen.
Another great asset of this place : even in busy periods, the configuration of the site will allow you to stroll quietly, at your own pace.
Important ! You guessed it, Lake Charpal is a preserved site so you must follow these simple rules: don't litter, keep your dog on a leash and don't disrupt the peace and quiet of other visitors.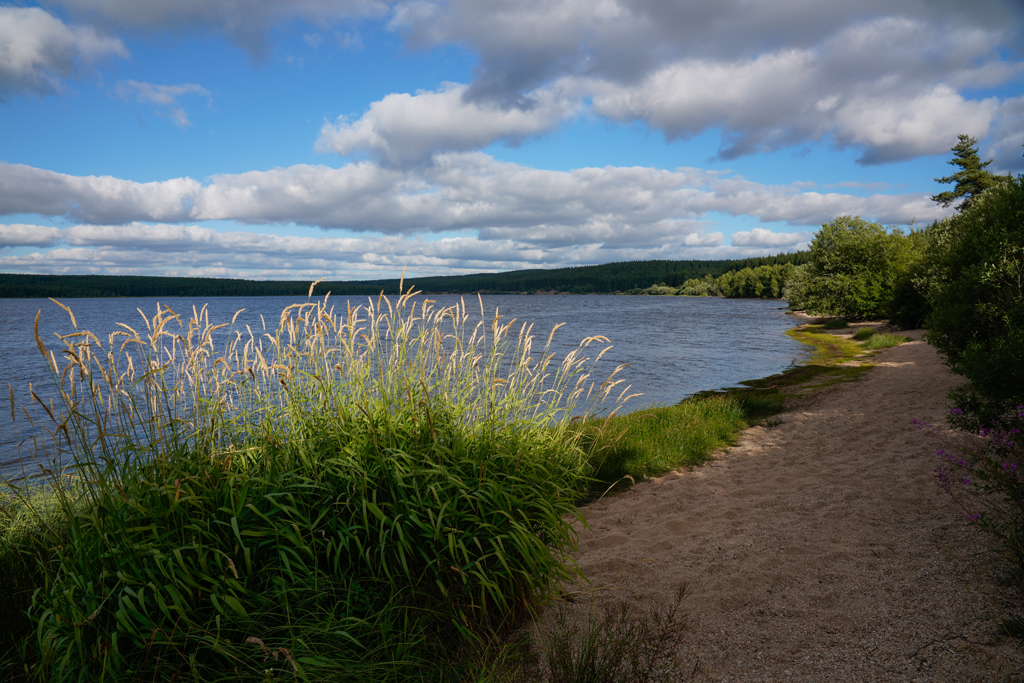 For further information
Lake Charpal is a preserved fishing reserve. A fishing license is required in order to fish. Furthermore, only no kill fishing is allowed to fish pikes. It is an incredible place to discover local fauna. If you know how to observe, you may be able to spot a rare specimen in this "Natura 2000" classified site.
Finally, for a different experience, you can also hike around Lake Charpal in winter. A 100% natural immersive experience, to be enjoyed without moderation !
Useful information
A large parking lot allows you to park at the start of the trail.
Signs mark the route and picnic areas are set up all along the trail.
Bridges allow you to cross wetlands (peat bogs).
The loop is just over 8 km long. It should take you between 2 to 3 hours to complete the entire circuit with your family.