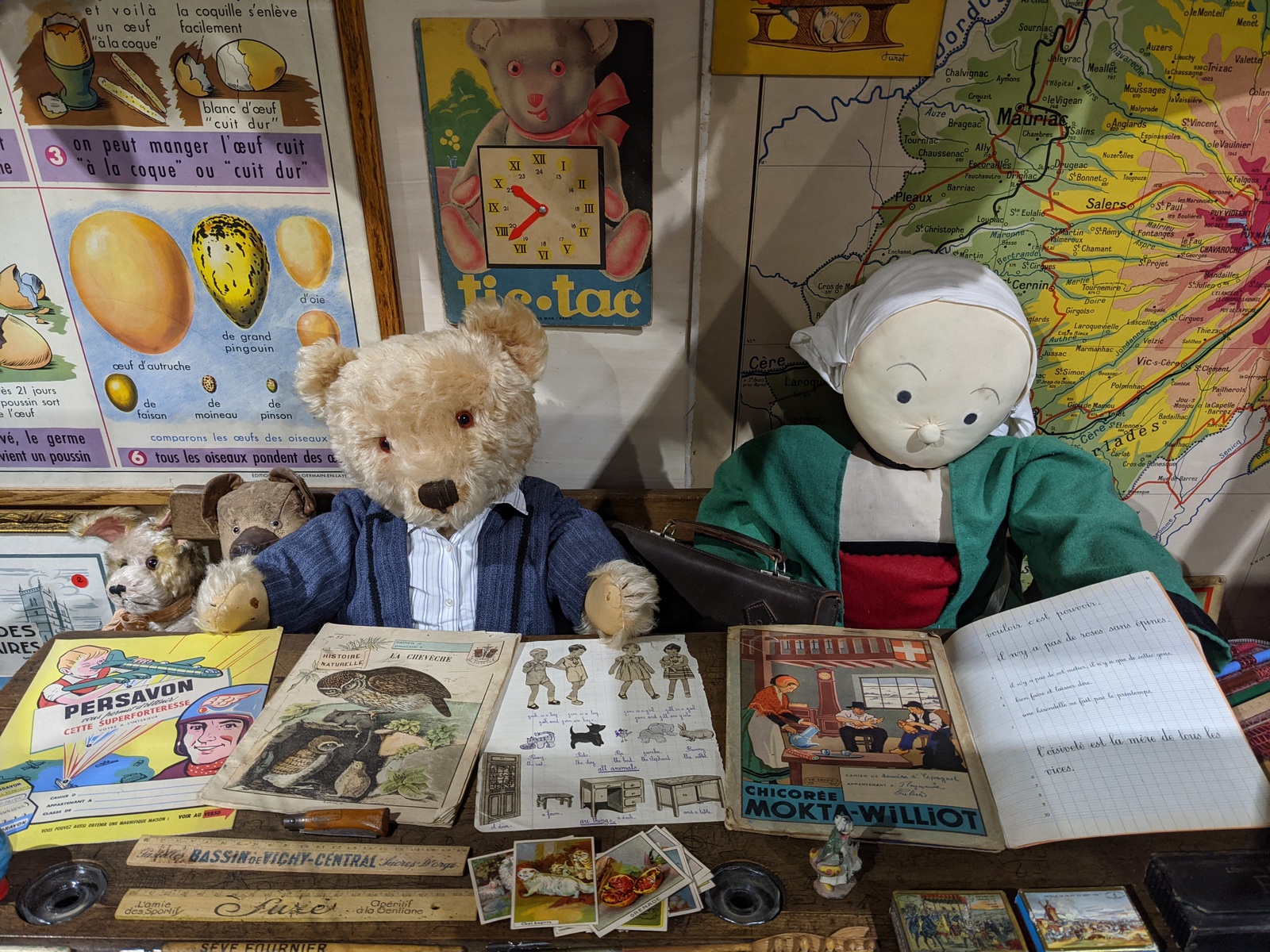 Un monde en peluche ©Jacques Tessier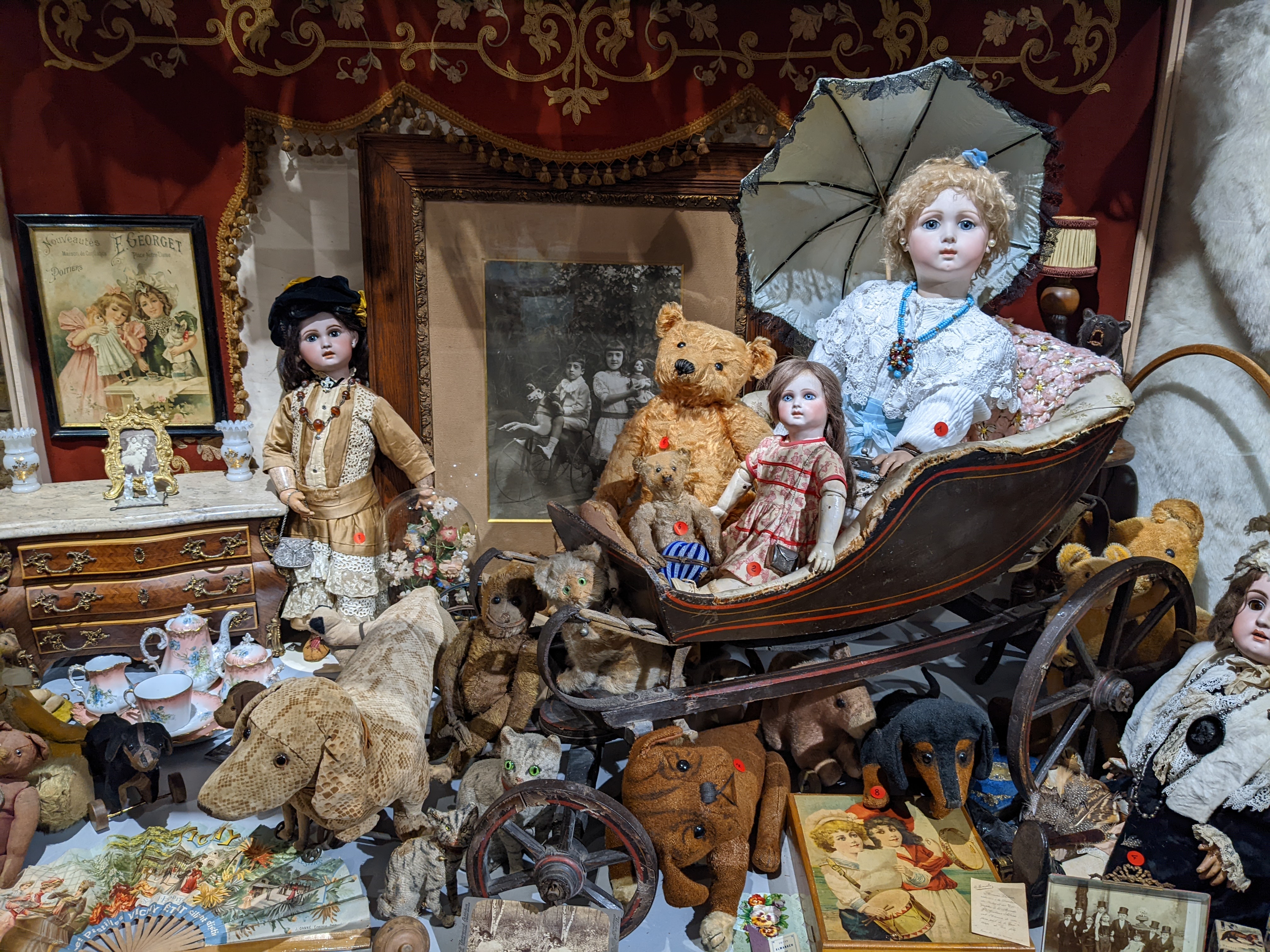 Un monde en peluche ©Jacques Tessier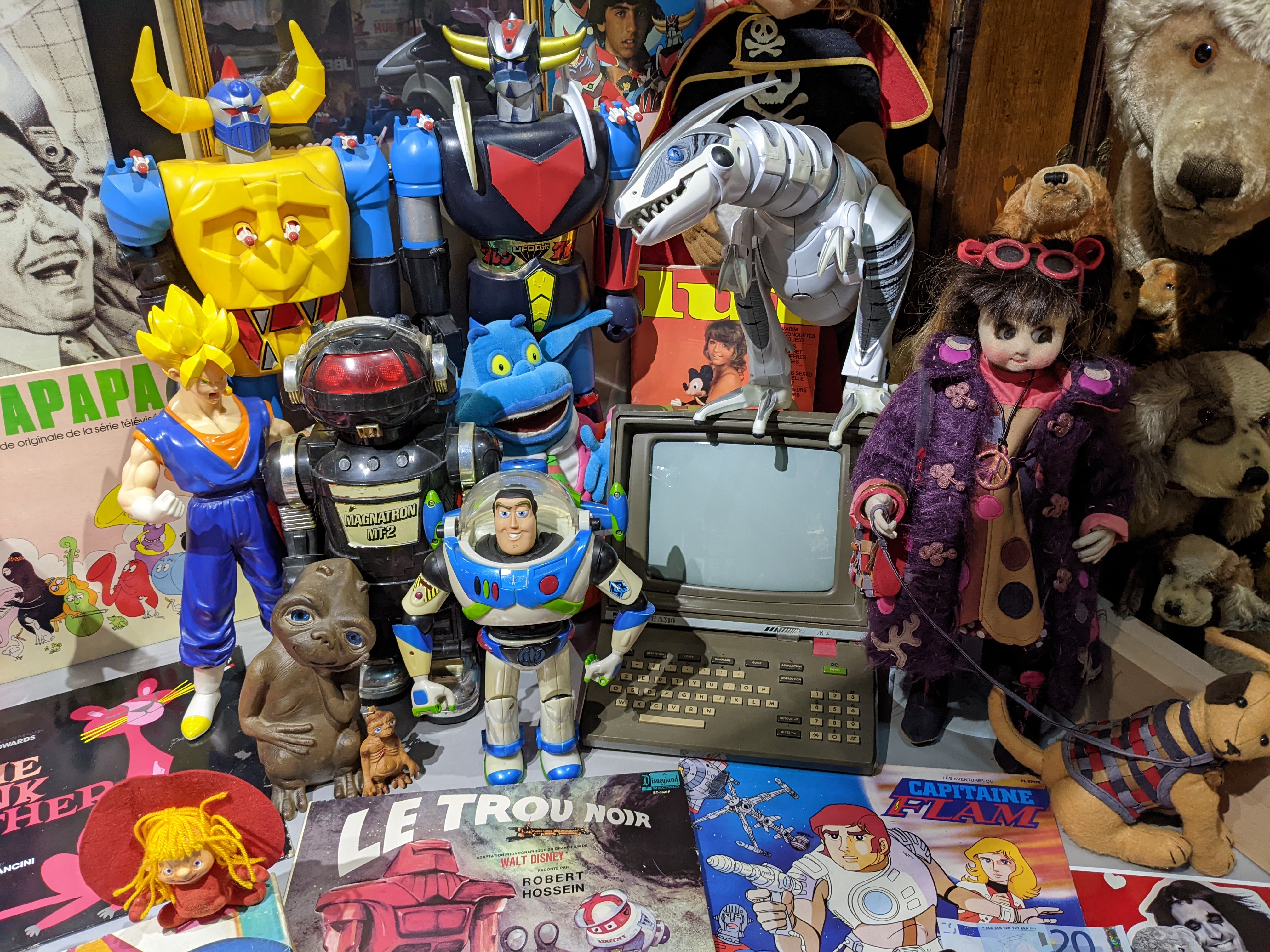 Un monde en peluche ©Jacques Tessier
Presentation
Installé dans une ancienne bâtisse typiquement auvergnate, ce musée offre une traversée du XXe siècle originale et riche d'anecdotes. Chacun y trouvera ses souvenirs d'enfance avec émotion. Une parenthèse douce et tendre.
Peluches, poupées de 1900 à nos jours sont mises en scène avec des meubles de maîtrise, des jouets anciens et rares, des voitures à pédales, des affiches d'époque, des souvenirs des 2 guerres mondiales, des années ORTF...
Un lieu insolite bercé par des peluches, poupées et jouets anciens chinés pendant 30 ans par l'insatiable brocanteur Jacques Tessier. Une balade dans le temps très riche et minutieusement orchestrée en écho à l'époque racontée, à l'histoire locale...
Tous les âges y trouveront leur petits bonheurs. Un délicieux moment de partage.
---
Services and equipment
Services
Animals accepted : non
: Français
Capacity
Family
Type
Natural Region
---
Pricing
Adulte : 5,00 €
Enfant : 3,00 € Moins de 16 ans
Enfant : 0,00 € Moins de 6 ans
Means of payment
---
Opening periods
From 01 April to 31 October 2023 — Fermé lundi et mardi.
From 01 November to 31 December 2023 — See schedules

Lundi Fermé

Mardi Fermé

Mercredi De 15:00 à 18:00

Jeudi De 15:00 à 18:00

Vendredi De 15:00 à 18:00

Samedi De 15:00 à 18:00

Dimanche De 15:00 à 18:00

From 01 January to 31 March 2023 — Ouvert pour les groupes de plus de 10 personnes et uniquement sur réservation.
Services
Language of the visit Français,Anglais,Italien
Free individual visits Yes, (01:00)
Free group visits Yes, (01:30)
Further information Visite commentée – nombreuses précisions et anecdotes – durée environ 1 heure (minimum 5 personnes, sur réservation)
---
Locate the establishment
Reviews