© JS Caron - OT Margeride en Gévaudan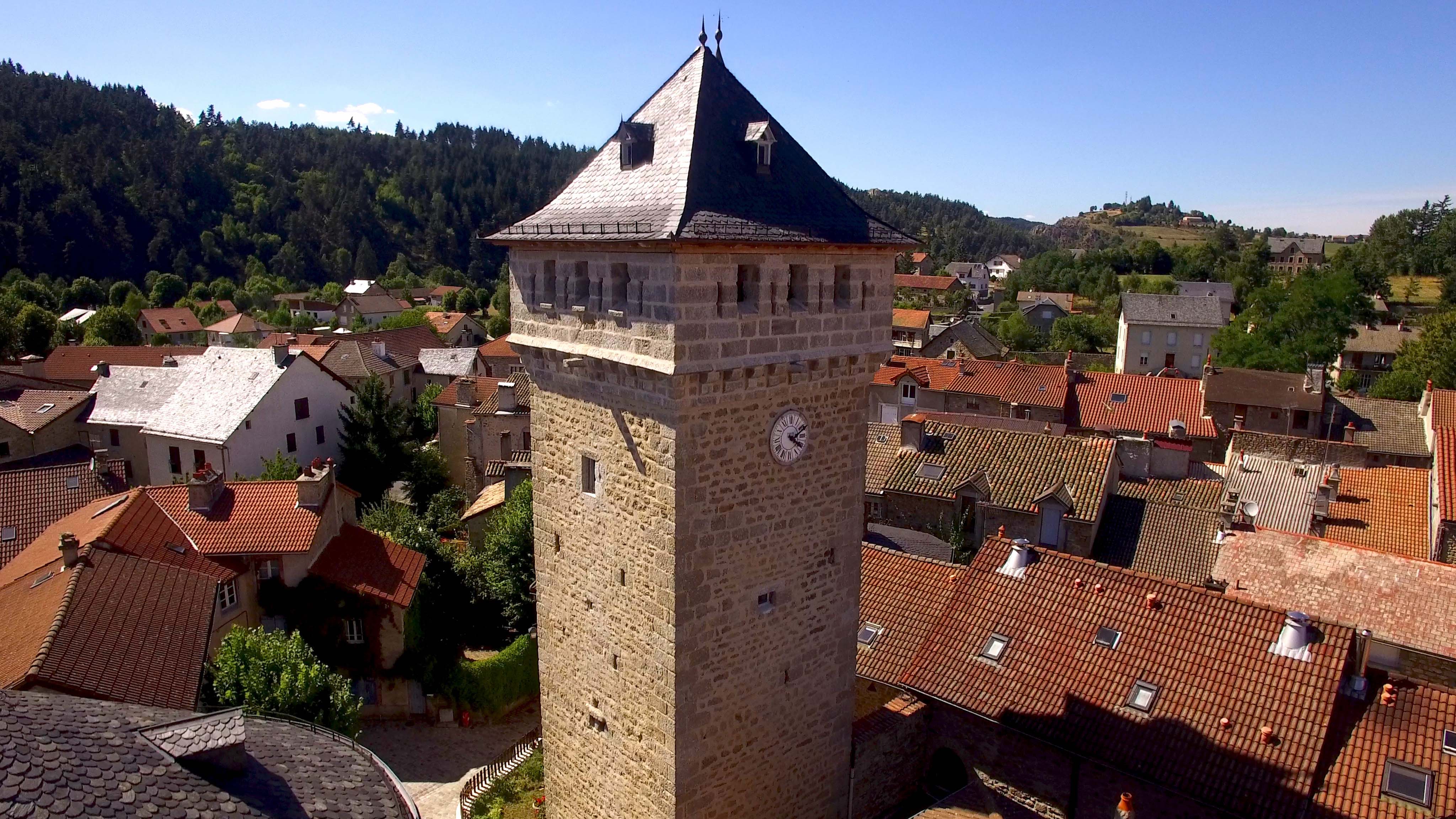 © Fly drone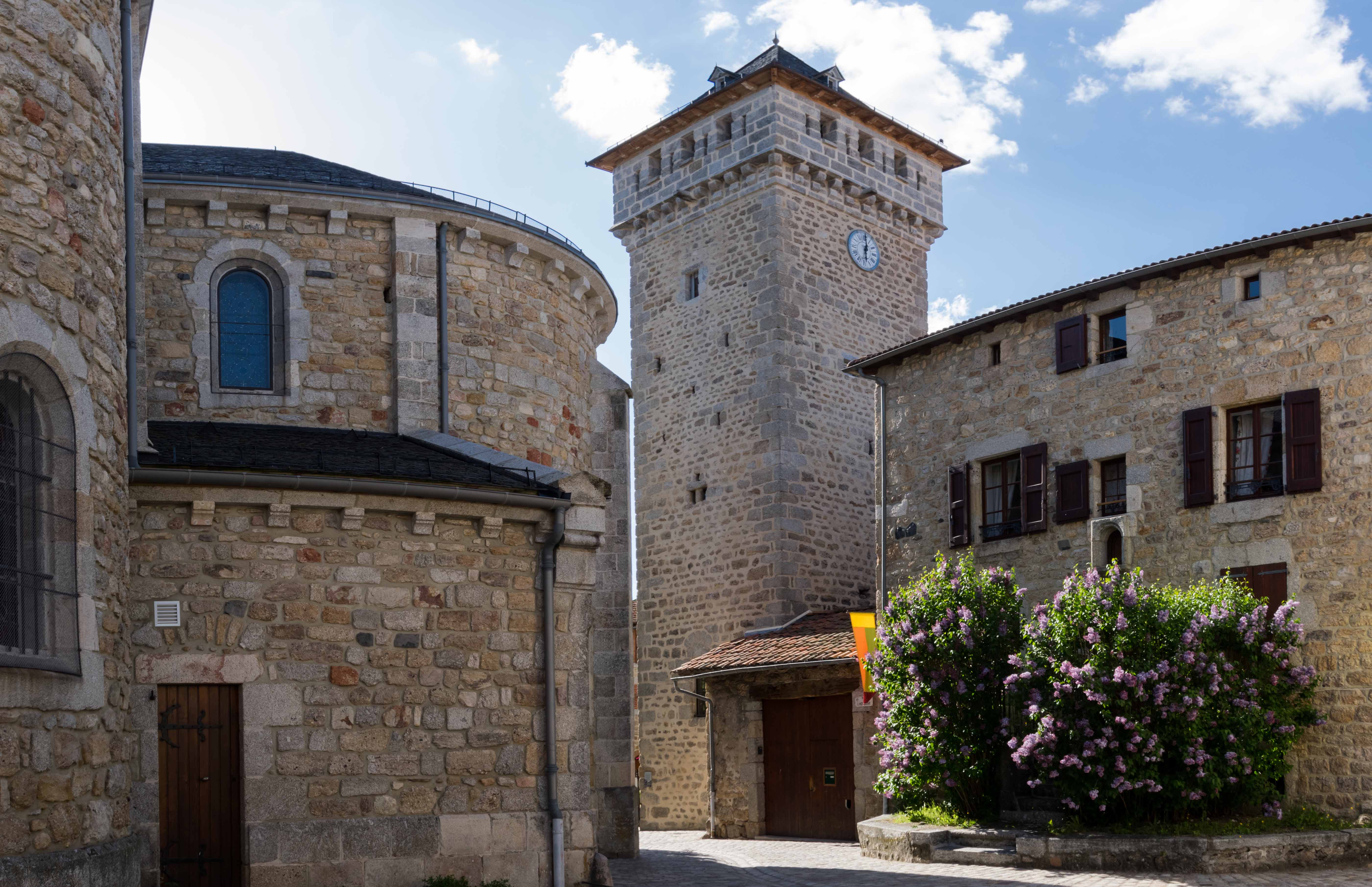 © Marion Larguier
Presentation
La tour de l'horloge semble dater du XIIIe siècle. Il s'agissait du donjon féodal à l'époque des barons de Mercoeur. Au cours des guerres de religion, elle devint une prison lors de la prise de la ville du Malzieu par Mathieu Merle, en 1573.
Construite en moellons de granite, elle présente un plan carré. À l'intérieur, on compte quatre étages qui étaient desservis, à l'époque, par une porte au premier étage côté sud, servant à limiter les intrusions. Aujourd'hui, la tour est couronnée par une terrasse crénelée.
Son timbre est daté de 1470 quand bien même des éléments contemporains parsèment également l'édifice comme la porte et l'horloge actuelles qui datent du XIXe siècle.
Remarquablement restaurée en 2012 par la commune, elle accueille, depuis, le public et offre un panorama à 360° sur le bourg et ses alentours. Par ailleurs, une exposition de photographies anciennes réalisées par le conseil municipal permet de se rappeler le Malzieu d'antan.
---
Services and equipment
Services
Additional welcome : Ouverte au public durant la saison estivale.
Animals accepted : non
Family
Type
Natural Region
Others
Building category : Militaire
---
Labels and classification
Classé aux monuments historiques
---
Pricing
Adulte : 2,00 €
Enfant : 0,00 € - de 12 ans
Means of payment
---
Services
Language of the visit Français
Free individual visits Yes, Permanente (00:30)
Free group visits Yes, Sur demande (00:30)
---
The little extra
Coup de cœur
la travail de charpente de la toiture est remarquable.
Le conseil
L'ascension de cette tour est relativement aisée. Les personnes ayant des difficultés avec les escaliers trouveront une chaise pour se reposer à chaque étage.
Locate the establishment
Reviews