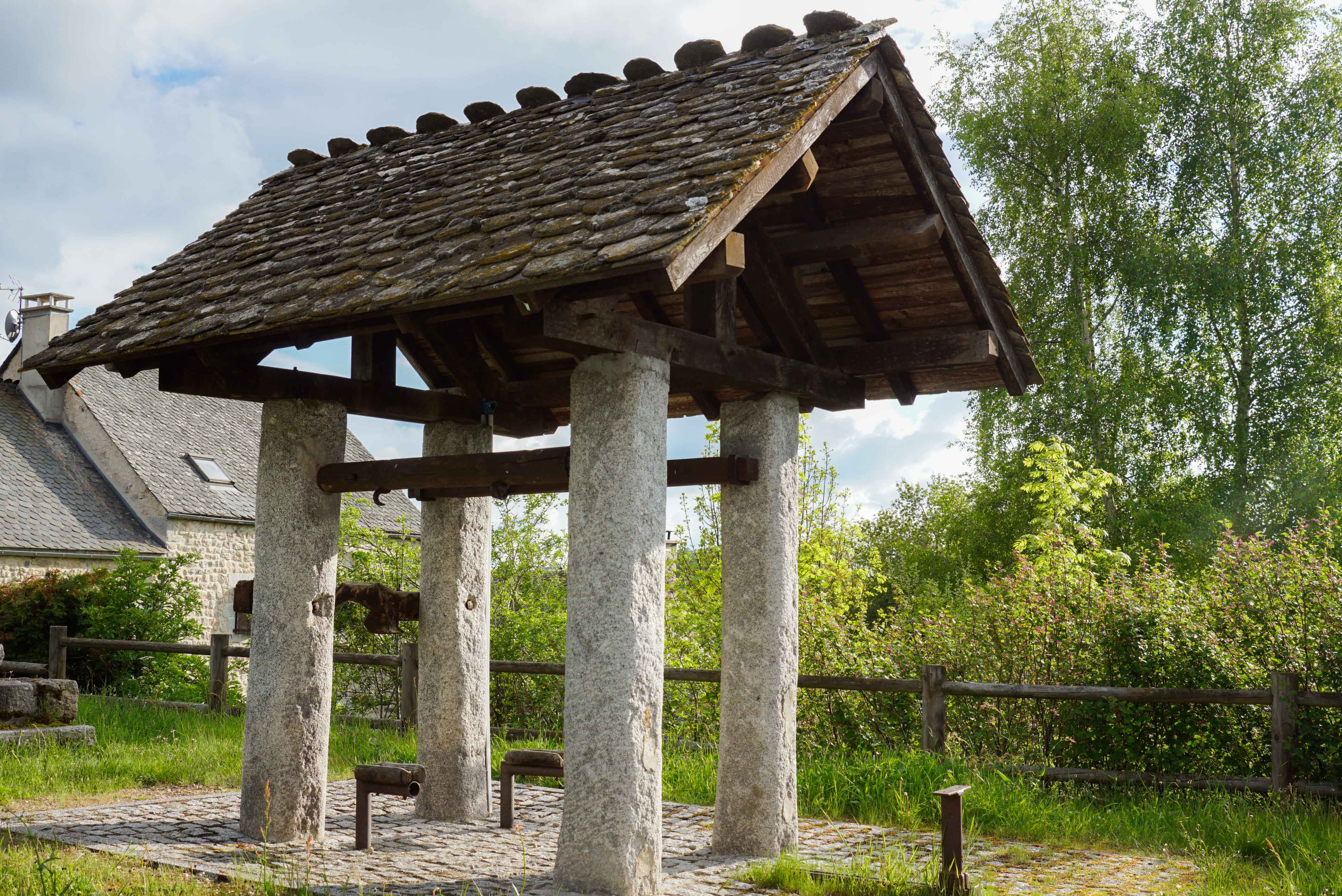 © Jean-Sébastien Caron - OT Margeride en Gévaudan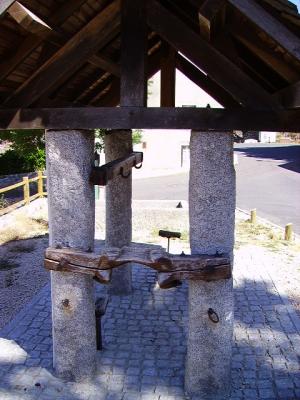 © www.petit-patrimoine.com
Presentation
Le métier à ferrer ou ferradou, permettait de ferrer les bœufs pour les travaux agricoles.
Ce travail fait partie d'un ensemble de petits patrimoines bien mis en valeur dans le bourg d'Apcher que les visiteurs fréquentent nombreux, essentiellement pour admirer la célèbre tour carrée. Comme éléments caractéristiques, citons les piliers qui sont en granit; c'est cependant assez fréquent dans cette région. On peut également voir un joug fixé sur les deux piliers avant. Son rôle était bien entendu de maintenir l'animal dans une position bloquante, de façon à pouvoir intervenir aisément.
On notera l'originalité des tuiles faîtières qui se croisent et qui protègent le ferradou des intempéries. Voilà un moyen astucieux pour solidifier l'ensemble face au vent.
---
Services and equipment
Services
Family
Type
Natural Region
---
Opening periods
From 01 January to 31 December 2023
Services
Free individual visits Yes, Permanente
---
The little extra
Le saviez-vous ?
Le bœuf (taureau castré) est un animal de trait intéressant. En effet, il développe une force de traction importante et est résistant à l'effort. S'il est plus lent que le cheval, cela permet un meilleur contrôle de la machine et minimise grandement le risque d'accident.
Locate the establishment
Reviews