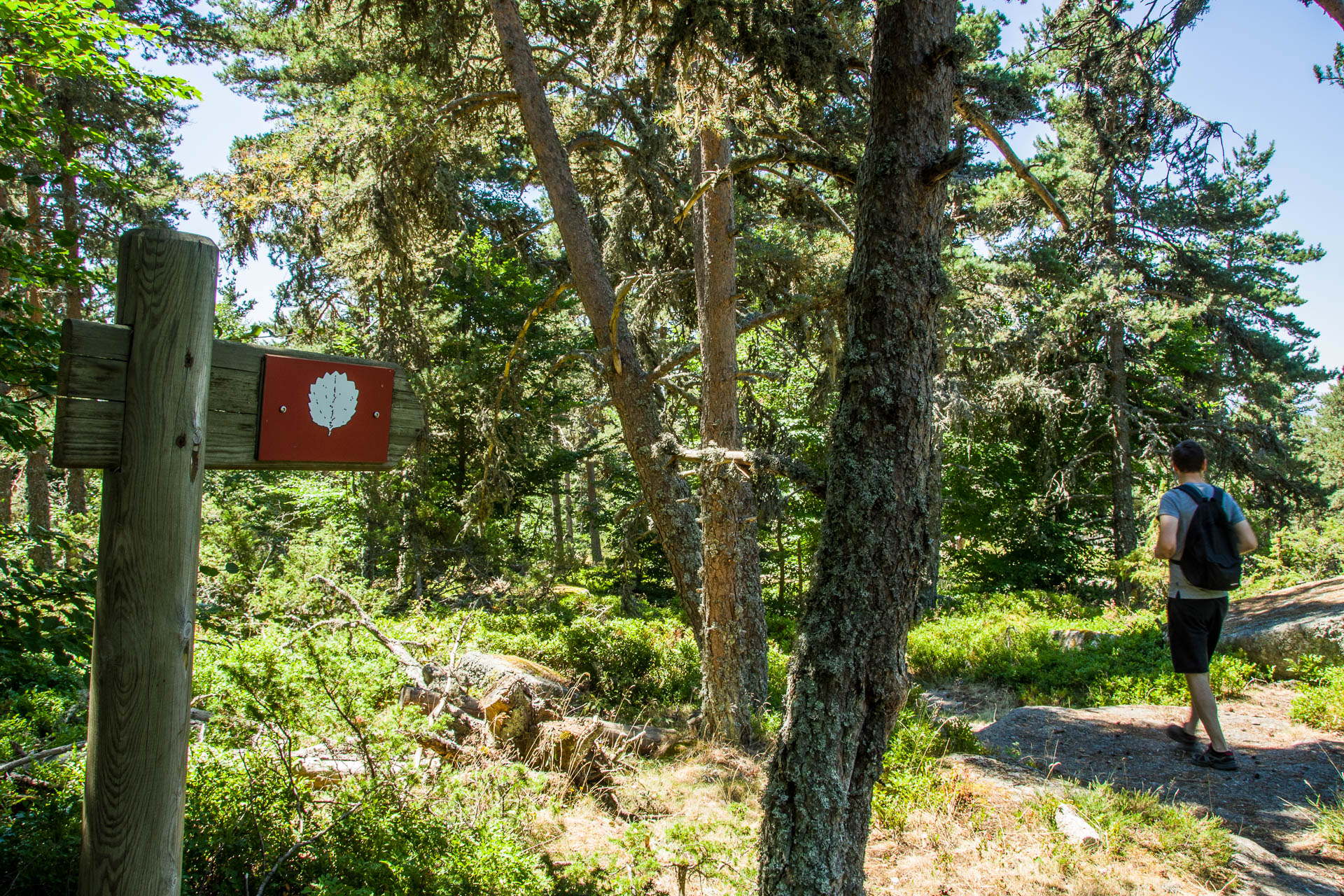 © Marion Larguier - OT Margeride en Gévaudan
© Jean-Sébastien Caron – OT Margeride en Gévaudan
© Jean-Sébastien Caron – OT Margeride en Gévaudan
Presentation
Nées il y a des millénaires, les tourbières sont des milieux naturels complexes et fascinants ! Elles abritent en effet des espèces végétales et animales adaptées à des conditions de vie extrêmes : droséras, sphaignes ou encore bouleaux nains sont les vestiges des dernières glaciations.
À quelques kilomètres de Saint-Alban-sur-Limagnole, sur les hauteurs de la Margeride au coeur d'une zone classée Natura 2000, les tourbières de Lajo recèlent bien des secrets...
Sur place, un balisage vous permet de découvrir les tourbières en 3 ou 6 km au départ du bourg de Lajo. Pour approfondir votre visite, un livret-guide détaillé en vente à 5€ est disponible dans les bureaux d'information touristique de l'Office de Tourisme Margeride en Gévaudan.
---
Services and equipment
Category
Type
Natural Region
Others
Animals accepted : oui
Additional welcome : Les chiens doivent obligatoirement être tenus en laisse.
---
Pricing
Adulte : 0,00 €
Enfant : 0,00 €
---
Opening periods
From 01 January to 31 December 2023
Services
Free individual visits Yes, Permanente (02:30)
---
The little extra
Le saviez-vous ?
Les tourbières abritent quelques rares droséras à feuilles rondes, une petite plante qui a développé une stratégie imparable pour se procurer l'azote absente du sol des tourbières : elle s'est faite carnivore !
L'info insolite
La tourbe est encore utilisée en Ecosse et en Irlande comme combustible. En France, la pratique a disparu mais elle consistait à décaper les couches superficielles des tourbières, à faire sécher des carrés de cette tourbe au soleil pour en faire des briques qui servaient ensuite à se chauffer.
Coup de cœur
Le superbe panorama sur la Margeride sur la seconde partie de la boucle 3km : les jours de beau temps, on aperçoit même le Plomb du Cantal à l'horizon.
Le conseil
Les stations et panneaux sont dématérialisés dans le petit topo à 5€ disponible dans les bureaux d'information touristique de l'office de tourisme qui permet donc d'approfondir votre visite. Vous pouvez aussi vous y procurer gratuitement la fiche topo de la randonnée ou la télécharger sur le site.
Locate the establishment
Reviews