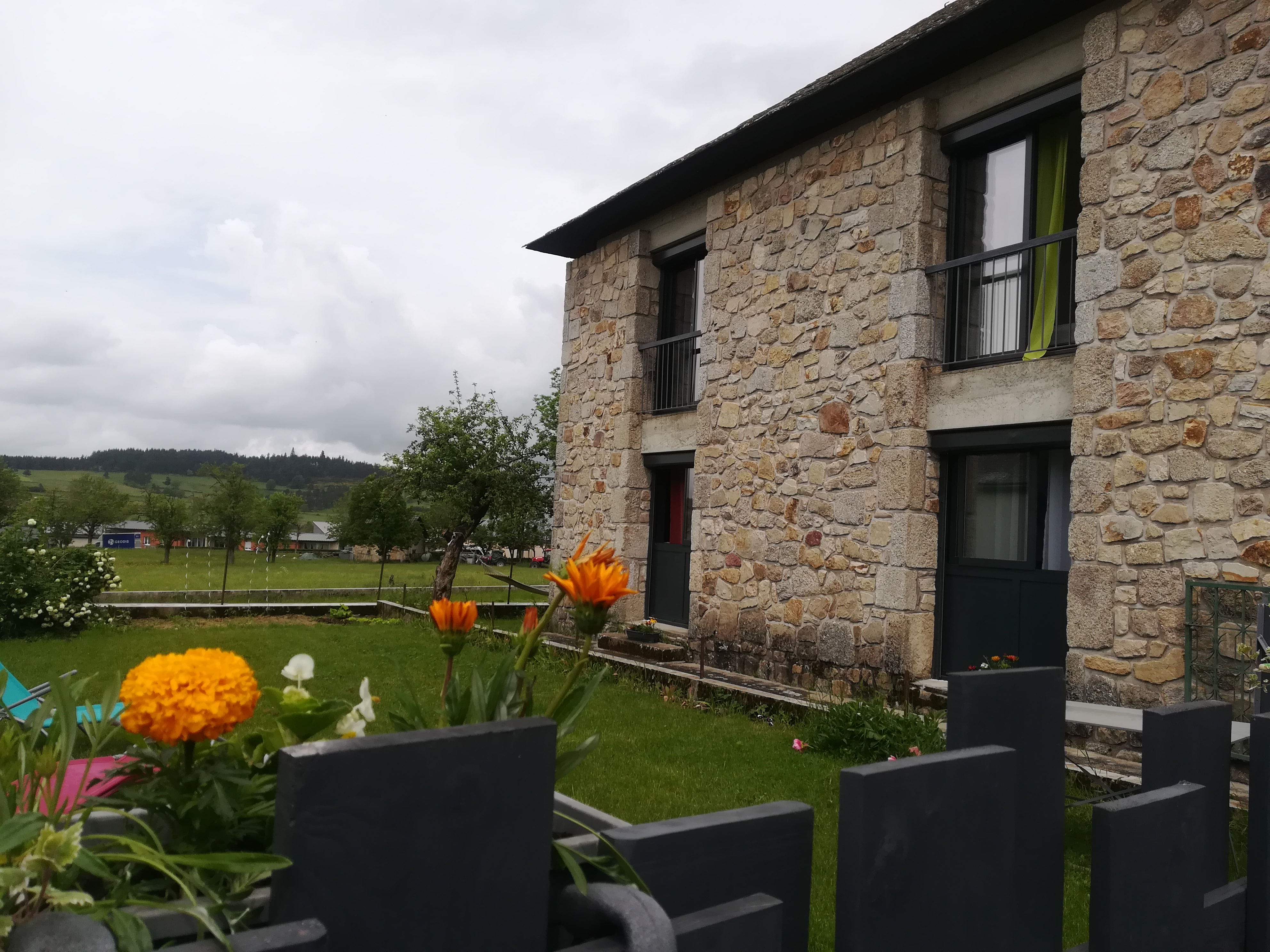 Presentation
Traversé par le Chemin de Compostelle, Saint-Alban sur Limagnole est un village dont la richesse de son histoire peut vous surprendre et nous vous la ferons découvrir tout au long de la soirée. Vous pourrez, à ce propos, visiter la Scénovision « La Margeride à la folie » qui se trouve en face de chez nous: incontournable! Notre maison est située au cœur de ce bourg, à proximité des principaux lieux de visite (église, château…)
En notre compagnie, nous souhaitons que vous soyez comme chez vous. A votre arrivée, vous serez accueillis avec une boisson. Ce sera l'occasion de faire connaissance !
Nous veillerons à vous faire découvrir cette région qui nous est chère, la Margeride, avec ses traditions, ses richesses culturelles et sa gastronomie. A notre table, vous pourrez déguster, des plats traditionnels et la viande Aubrac Bio produite sur la ferme d'Alain qui pratique l'agroécologie, Au plaisir de vous accueillir !
---
Pricing
Nuitée : from 60,00 € to 70,00 € Petit déjeuner compris.
Nuitée : from 55,00 € to 165,00 € Demi pension
Repas (chambres d'hôtes) : 20,00 € Dîner. Menu avec apéritif, deux entrées dont de la charcuterie maison, viande Aubrac Bio produite sur l'exploitation d'Alain, plats régionaux, fromage de pays et desserts maison, vin et café.
Taxe de séjour : 0,25 € Par personne et par nuit.
Means of payment
---
Locate the establishment
Reviews