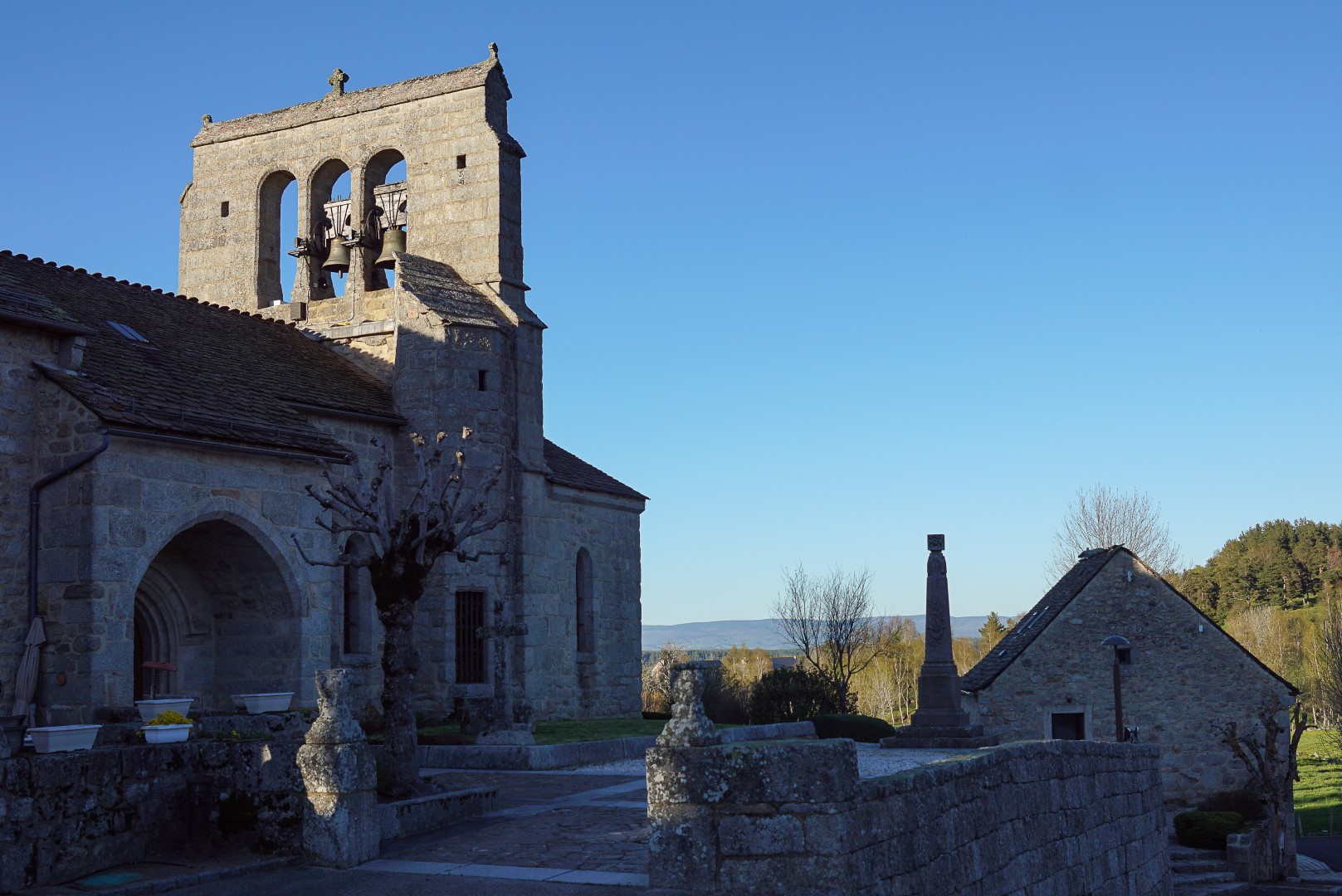 © Jean-Sébastien Caron - OT Margeride en Gévaudan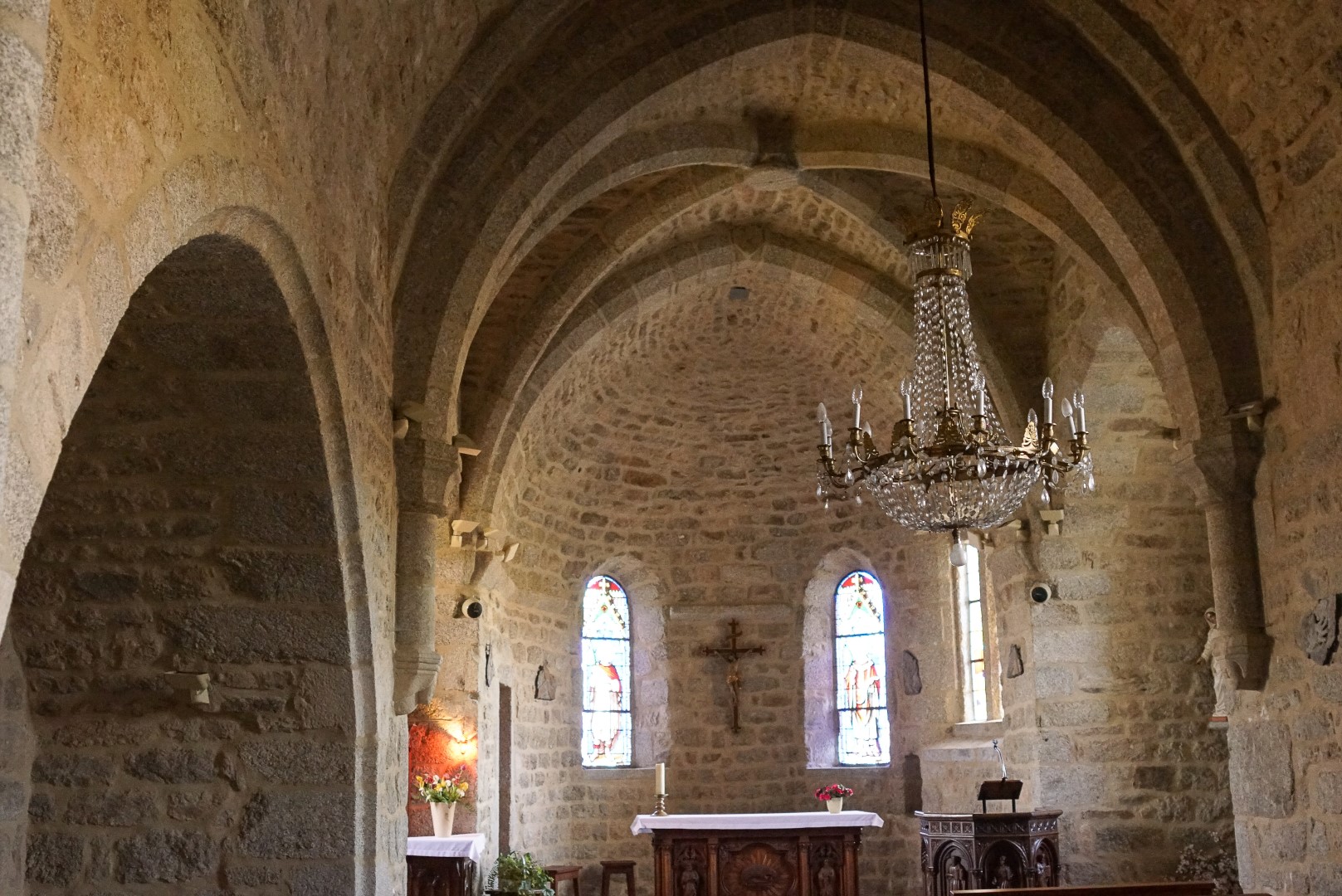 © Jean-Sébastien Caron - OT Margeride en Gévaudan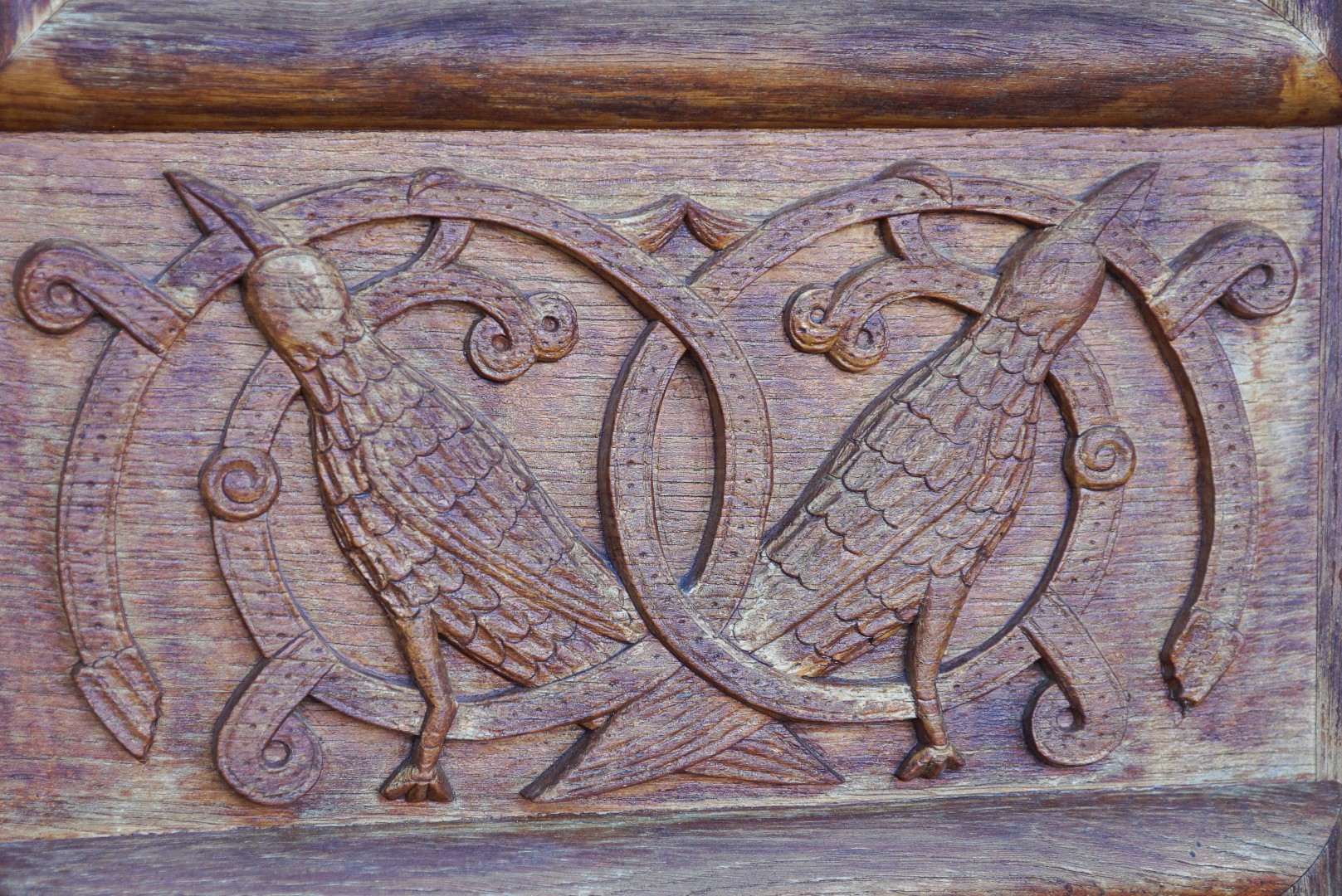 © Jean-Sébastien Caron - OT Margeride en Gévaudan
Presentation
De facture romane, l'église Saint-Julien présente les caractéristiques d'un édifice antérieur au XIIIe s. Son portail d'entrée est situé Est, sur la façade sud et présente une porte en bois sculptée sur des thèmes animaliers et religieux. À ses pieds, se trouve une tombe sculptée d'un calice surmonté d'une couronne. Le clocher-peigne à trois baies a été reconstruit en 1777 et comporte deux cloches.
À l'intérieur, la nef est à deux travées voûtées en arc brisé et donne accès à deux chapelles latérales peu profondes ainsi qu'à une niche creusée dans la façade nord de la première travée. La décoration de l'édifice est relativement sommaire. En effet, seules les retombées des arcs sculptées en figure humaine se détachent du parement en pierres de granite. Les chapelles, quant à elles, sont seulement occupées par une statue : au sud, une statue d'une Vierge à l'Enfant, au nord, une statue de saint Joseph. Dans la niche, sont logées deux statues de la Vierge.
---
Services and equipment
Services
Family
Type
Natural Region
Others
Building category : Roman
---
Pricing
Adulte : 0,00 €
Enfant : 0,00 €
---
Opening periods
From 01 January to 31 December 2023
Services
Language of the visit Français
Free individual visits Yes, Sur demande
---
The little extra
Le saviez-vous ?
La plus grande cloche date de 1647 et porte l'inscription « Christ vainqueur, Christ règne, Christ commande, Christ nous protège de tout mal et de toute tempête, Amen, Saint Julien priez pour nous. »
Le saviez-vous ?
La cloche petite date de 1737 et porte l'inscription « Sainte Marie, Saint Julien priez pour nous afin que nous marchions préservés du piège du démon ».
Locate the establishment
Reviews