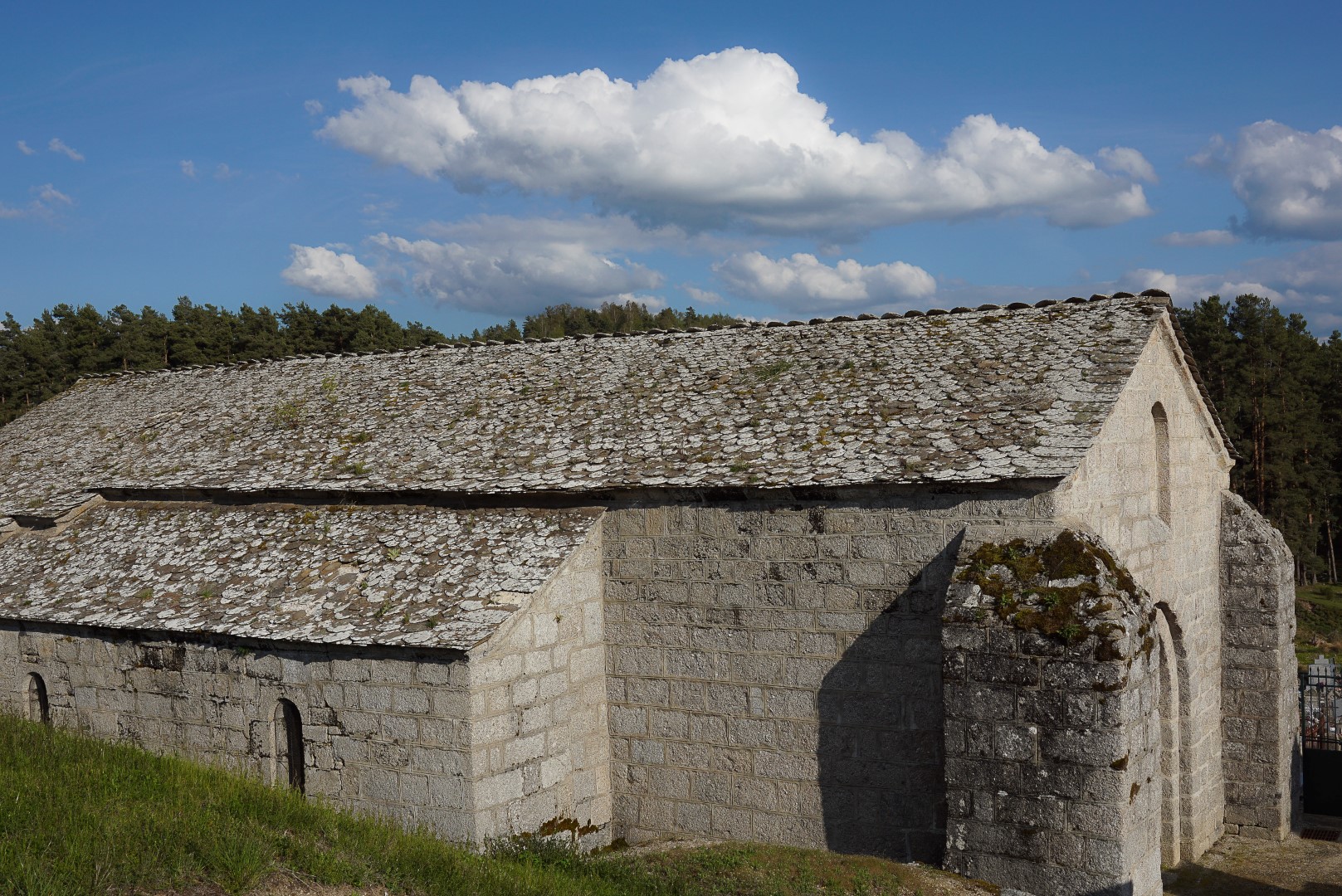 © Jean-Sébastien Caron - OT Margeride en Gévaudan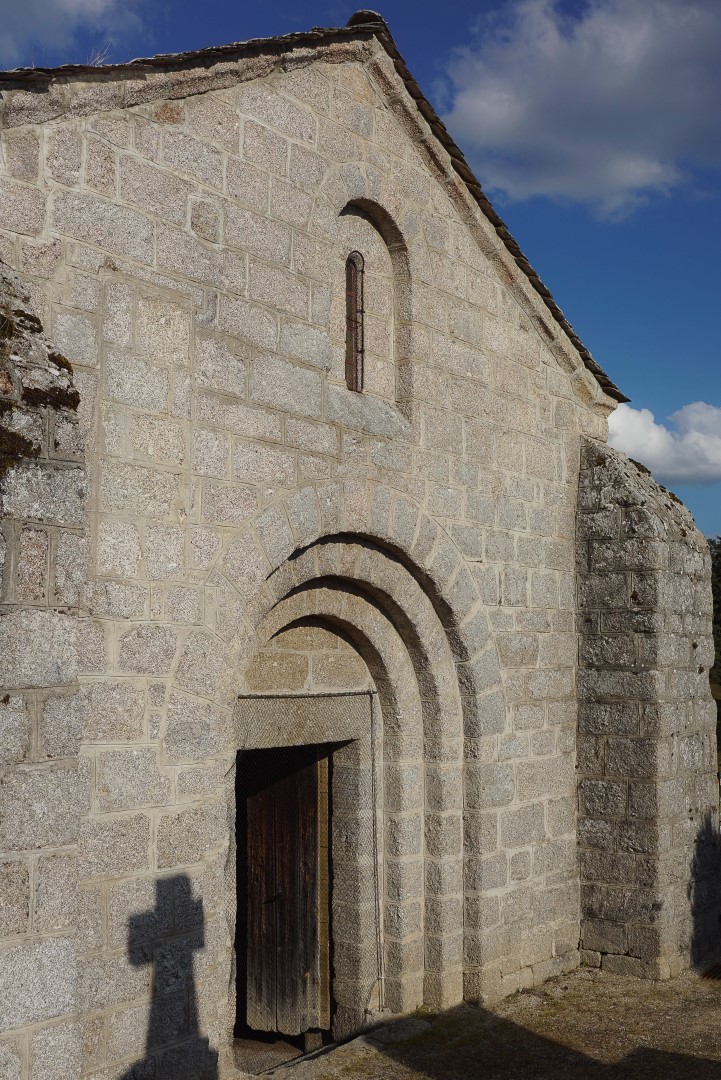 © Jean-Sébastien Caron - OT Margeride en Gévaudan
© Jean-Sébastien Caron - OT Margeride en Gévaudan
Presentation
L'église se trouve près de Serverette, à l'écart de la D806 en direction de Rieutort-de-Randon. Au XIIe s, le village de Serverette se situait alors à Saint-Jean et s'appelait La Vachellerie construit autour de son église romane. Elle fut ravagée par les Protestants. En ruines en 1650, elle fut restaurée. Le pillage et la dégradation à la Révolution furent apparemment la cause du changement de destination, les habitants quittèrent le vallon pour rechercher la protection du puissant Château de Serverette.
De nos jours sur le site de la Vachellerie subsistent l'église romane et le cimetière. Elle mesure 24 m de long sur 6 m de large. Le portail roman à voussures nues est surmonté d'une baie et encadré d'imposants contreforts qui laissent supposer la présence d'un clocher abattu. L'intérieur offre un bel ensemble architectural. A l'extérieur, l'abside est arrondie et déroule ses 5 arcades en plein cintre. A noter que le site a été récemment restauré grâce à un financement participatif.
---
Services and equipment
Family
Type
Natural Region
Others
Building category : Roman
---
Labels and classification
Classé aux monuments historiques
---
Opening periods
From 01 January to 31 December 2023
Services
Free individual visits Yes, Sur demande
---
The little extra
Le saviez-vous ?
Le coeur, voûté en cul-de-four, renfermerait dans son sous-sol le caveau des seigneurs de Bois-du-Mont.
Le saviez-vous ?
Une messe y est célébrée chaque année pour la Toussaint, des concerts et des chorales ont été régulièrement accueillis dans ce site, l'église St Jean bénéficiant d'une merveilleuse acoustique.
Le chiffre
25 000 € est l'objectif d'une collecte auprès des particuliers afin de financer une partie des travaux de restauration. En effet, la toiture présente des dégradations importantes et les façades des défauts. Pour faire un don : www.fondation-patrimoine.org/63192
Locate the establishment
Reviews