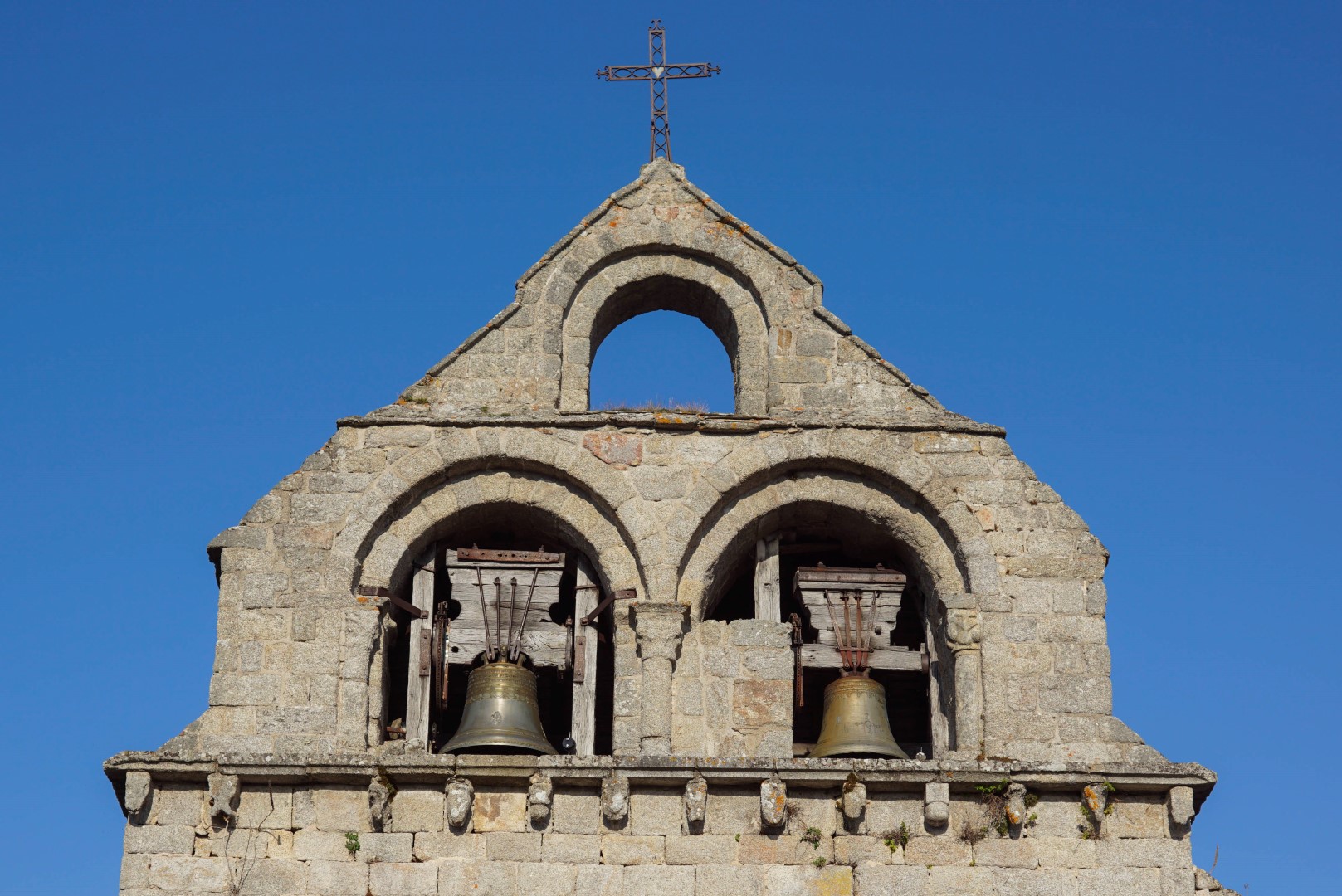 © Jean-Sébastien Caron - OT Margeride en Gévaudan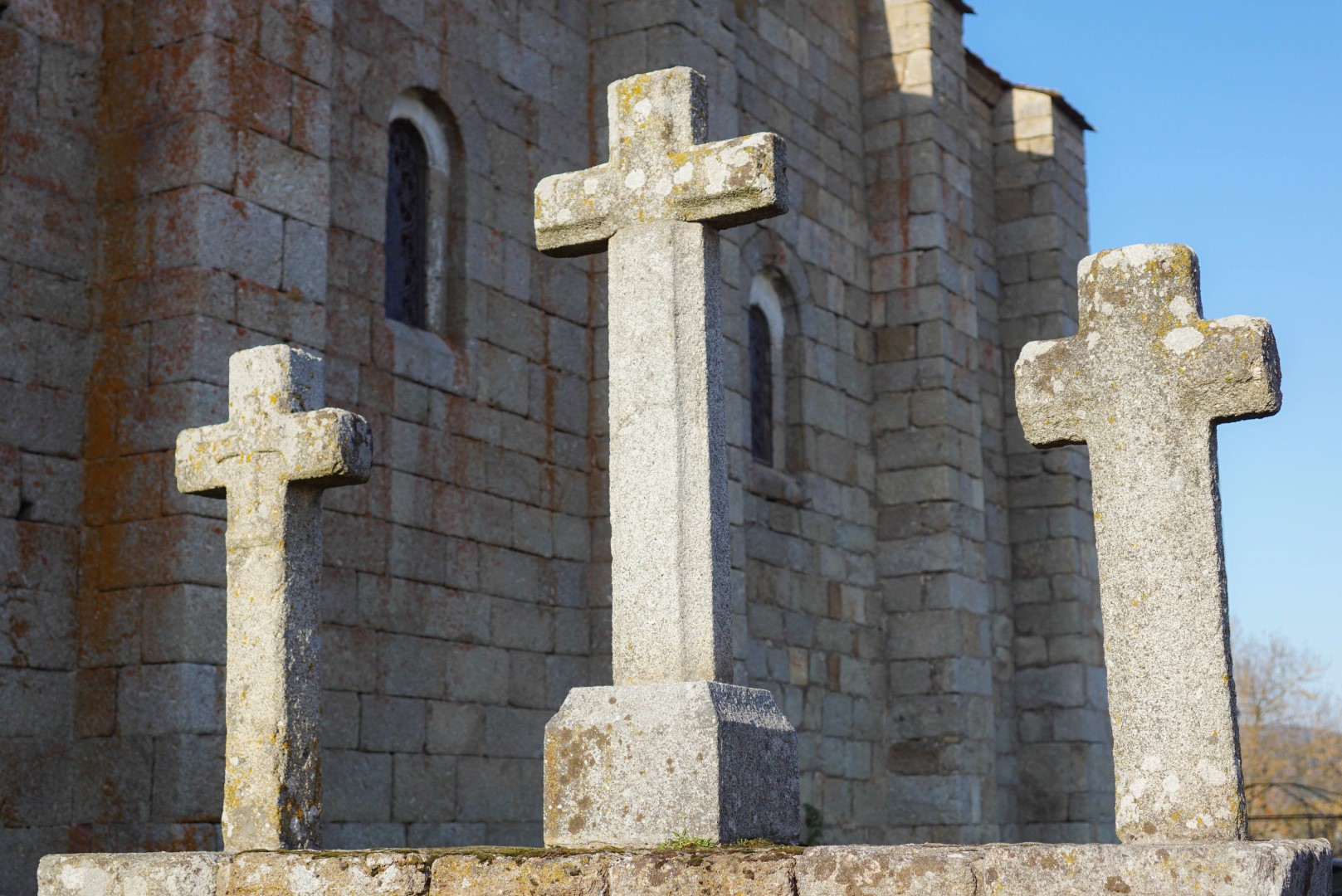 © Jean-Sébastien Caron - OT Margeride en Gévaudan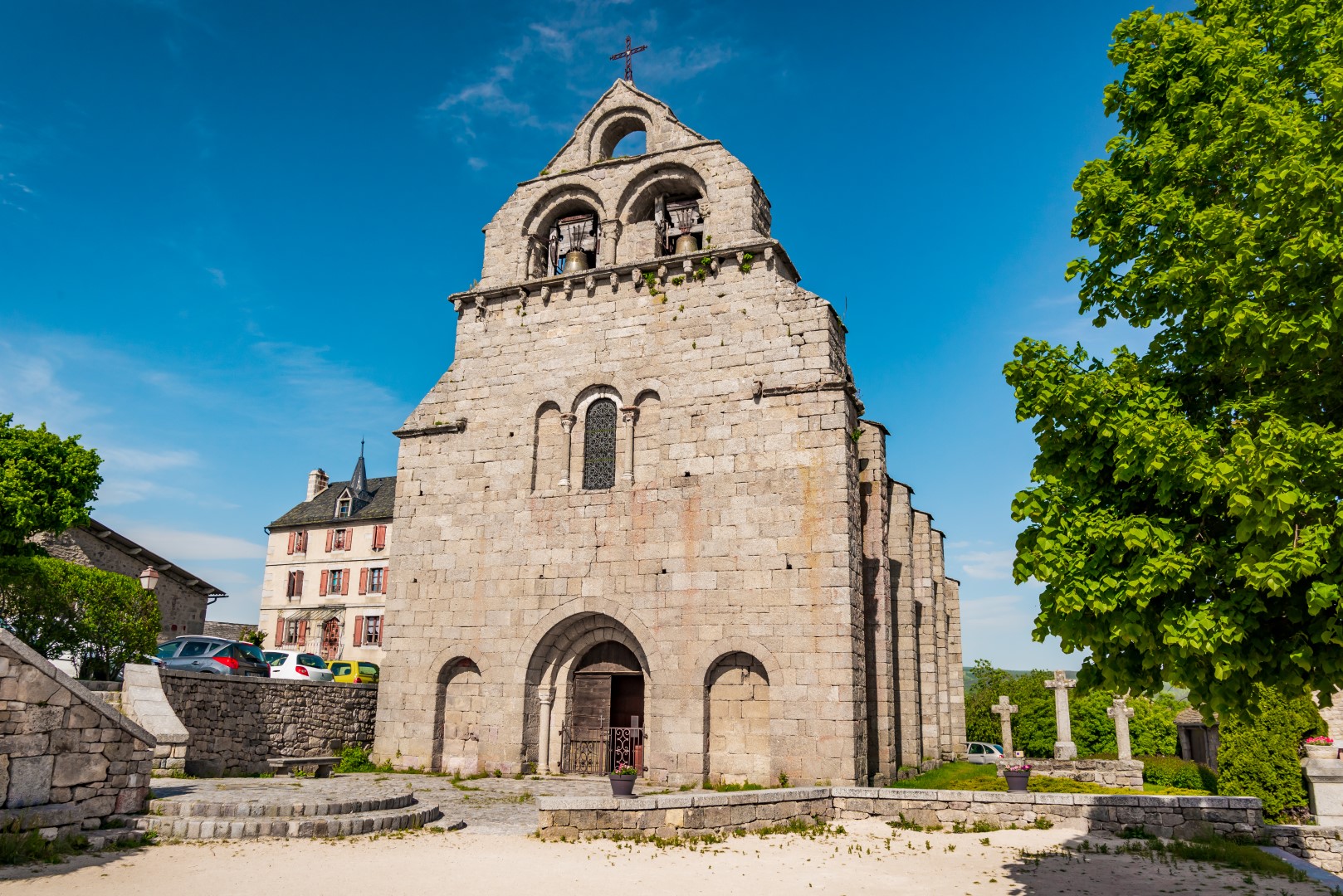 © Ludo-visuel - OT Margeride en Gévaudan
Presentation
L'église Saint-Caprais est érigée en paroisse dès 1314. Ses origines remonteraient davantage à la fin du XIIe siècle.
De style roman, elle est construite entièrement en grand appareil de pierres de granite. Son clocher-mur daté du XVIe siècle se trouve dans la continuité du caractère massif et austère de l'édifice. À deux étages avec trois baies couvertes en plein-cintre, le clocher-mur domine la façade ouest de l'église, celle où se trouve le portail d'entrée. Celui-ci est dominé par une baie ternée dont seule la baie centrale est ouverte. Le dynamisme de l'édifice est apporté par des contreforts extérieurs signalant chaque travée.
À l'intérieur, l'église Saint-Caprais présente une nef voutée en berceau brisé et chaque arc retombe sur des chapiteaux sculptés. Classée au titre des Monuments Historiques en 1920, l'église est remarquable par le décor peint de son abside qui date du début du XVIIIe siècle. La figuration met en scène Dieu le Père entouré des quatre Évangélistes.
---
Services and equipment
Services
Additional welcome : En cas de fermeture de l'église, en demander l'ouverture au café St Caprais sur la place de l'église.
Animals accepted : non
Family
Type
Natural Region
Others
Building category : Roman
---
Labels and classification
Classé aux monuments historiques
---
Opening periods
From 01 January to 31 December 2023
Services
Free individual visits Yes, Sur demande (00:30)
Individual guided tours Yes, Sur demande (00:30)
Free group visits Yes, Permanente
Further information Visite commentée de l'église St Caprais tous les jeudis à 16h00 en Juillet et Août. Gratuite.
---
The little extra
Le saviez-vous ?
L'église de Prunières fut placée sous le vocable de Saint-Blaise, évêque de Sébaste et grand thaumaturge à qui on dut de nombreuses guérisons par grâce divine, avant d'être dédiée à Saint-Caprais, guérisseur des maladies nerveuses et des rhumatismes.
Incontournable
Elle est tenue pour un des plus beaux édifices romans de Lozère.
L'info insolite
Derrière le chœur se trouve un puits qui devait assurer l'approvisionnement en cas de repli dans l'église fortifiée et dont les eaux sont réputées pour apporter la guérison.
Locate the establishment
Reviews