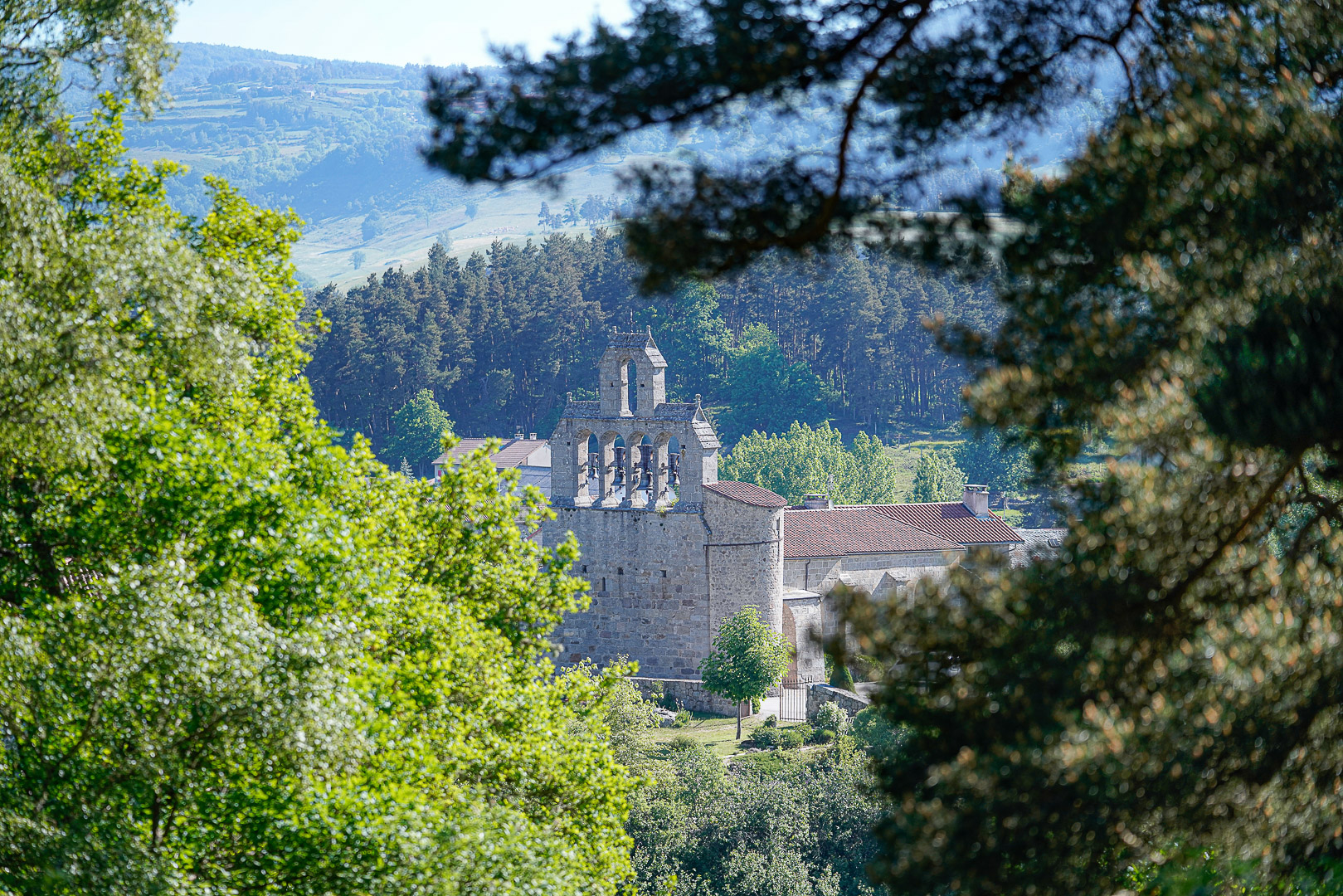 © Jean-Sébastien Caron - OT Margeride en Gévaudan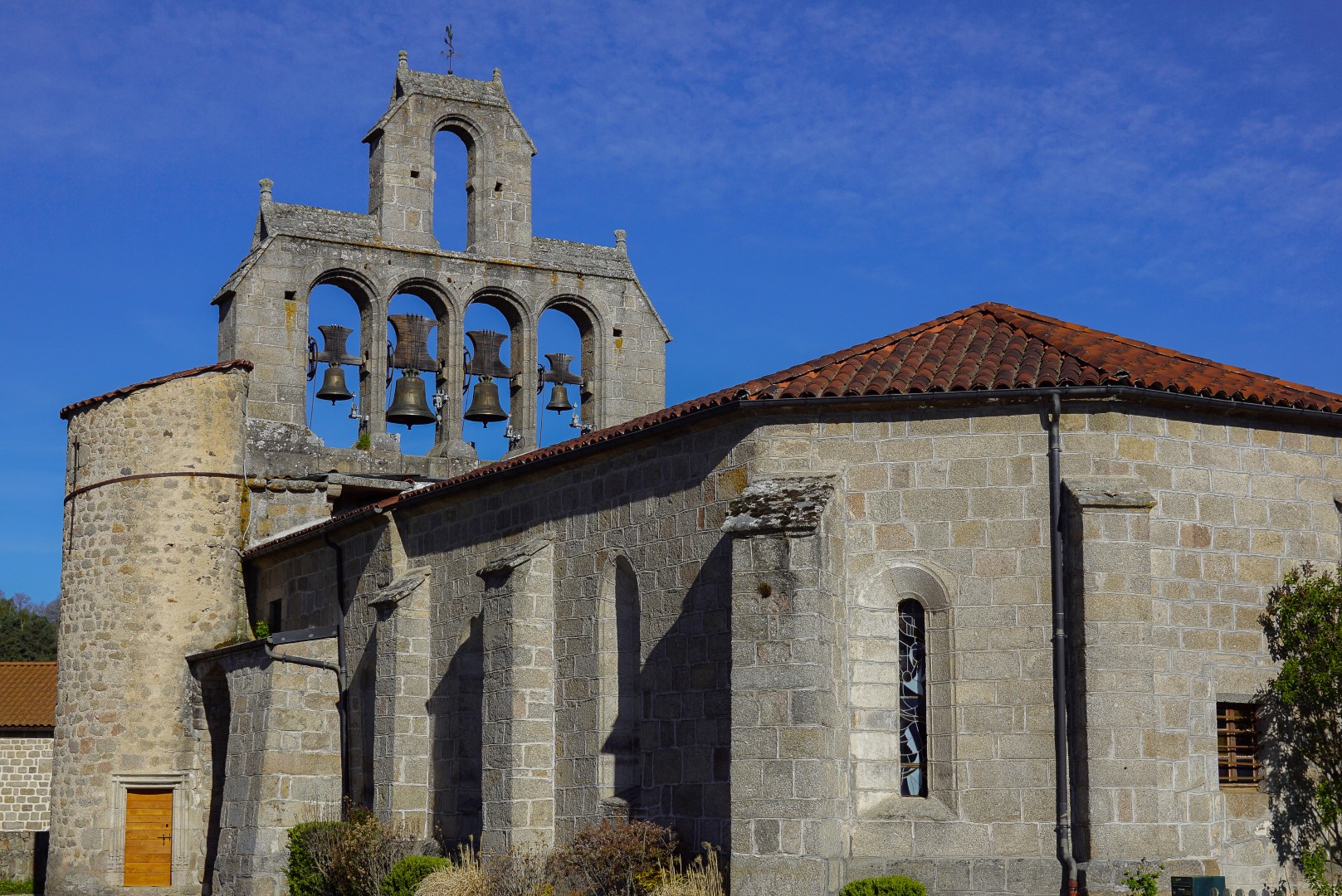 © Jean-Sébastien Caron - OT Margeride en Gévaudan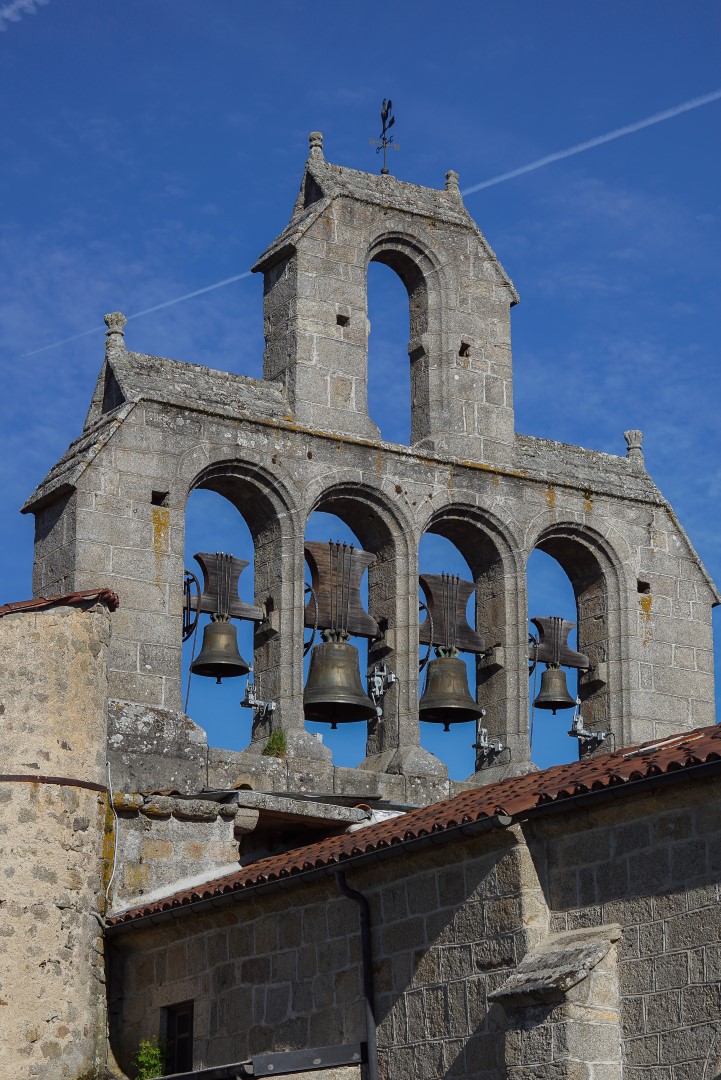 © Jean-Sébastien Caron - OT Margeride en Gévaudan
Presentation
L'église de Saint-Léger-du-Malzieu est dédiée à saint Barthélémy. Selon les sources, elle existait déjà au 12e siècle et dépendait alors de La Chaise-Dieu. La construction a conservé en partie son plan d'origine malgré les reconstructions intervenues au 16e siècle, à savoir la voûte, le portail sud, la tour d'escalier et le clocher peigne.
L'entrée de l'église se fait par un portail sud couvert par un arc brisé. L'église comporte une nef à vaisseau unique, composée de trois travées. La nef et l'abside polygonale sont voûtées d'ogives. Une tour escalier hors d'oeuvre permet d'accéder au clocher-mur qui clôt l'édifice côté ouest. La porte d'accès est ornée de moulures croisées à bases prismatiques datables du 16e siècle. Le clocher à deux niveaux comprend quatre baies surmontées d'une cinquième. Seul le premier niveau conserve ses cloches du 19e siècle.
---
Services and equipment
Services
Additional welcome : L'église est ouverte toute l'année, son accès est libre et gratuit.
Family
Type
Natural Region
Others
Complementary access : L'église Saint-Barthélémy se trouve sur les hauteurs du village de Saint-Léger-du-Malzieu.
Building category : Roman
---
Labels and classification
Classé aux monuments historiques
---
Opening periods
From 01 January to 31 December 2023
Services
Free individual visits Yes, Sur demande (00:30)
---
The little extra
Le saviez-vous ?
La Source sacrée attribuée à Saint Méen est réputée soigner les problème de peau comme la Teigne et l'eczéma.
L'info insolite
Des pierres tombales situées derrière l'église ont été gravé en miroir (de la droite vers la gauche).
Locate the establishment
Reviews