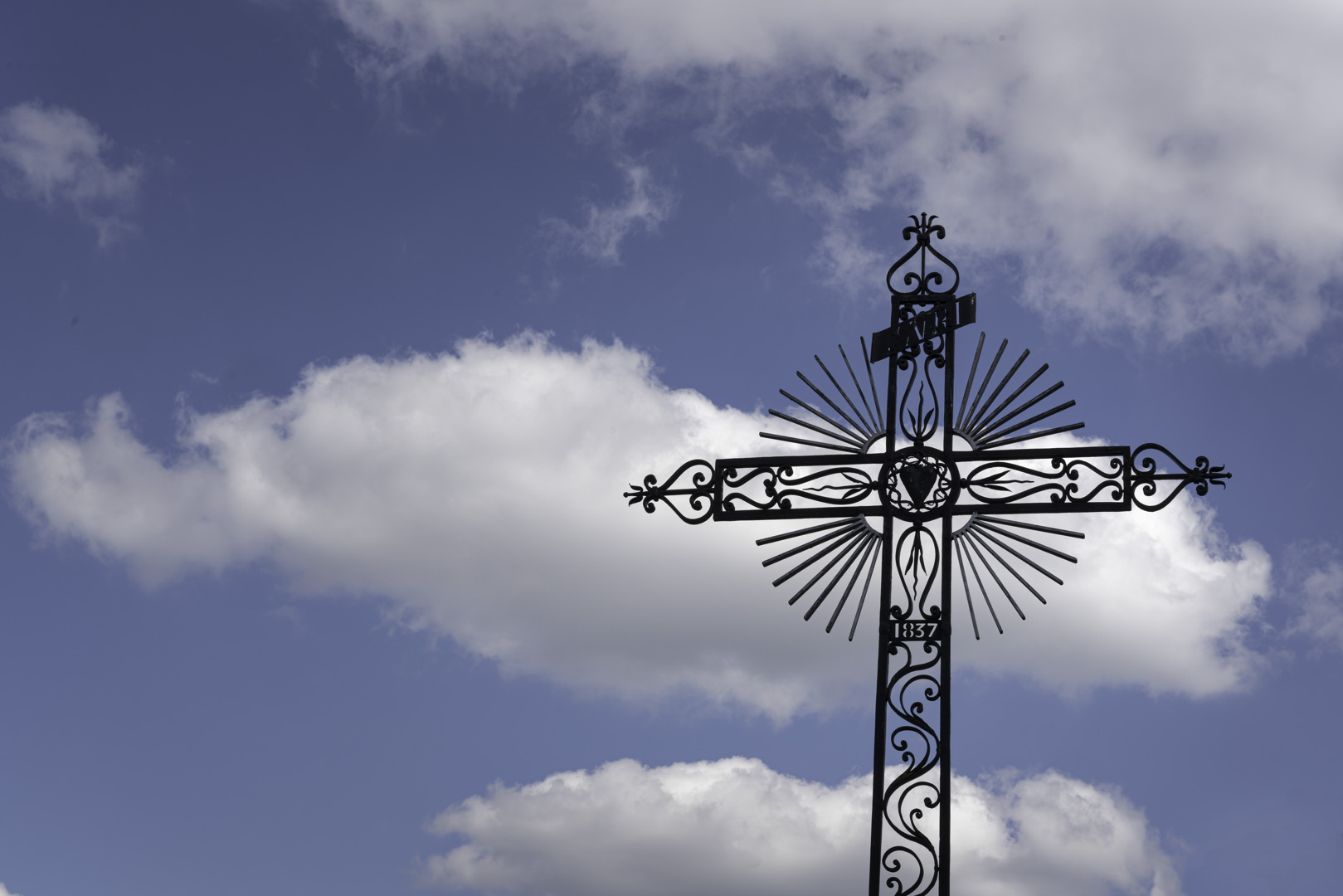 © OT Margeride en Gévaudan - Jean-Sébastien Caron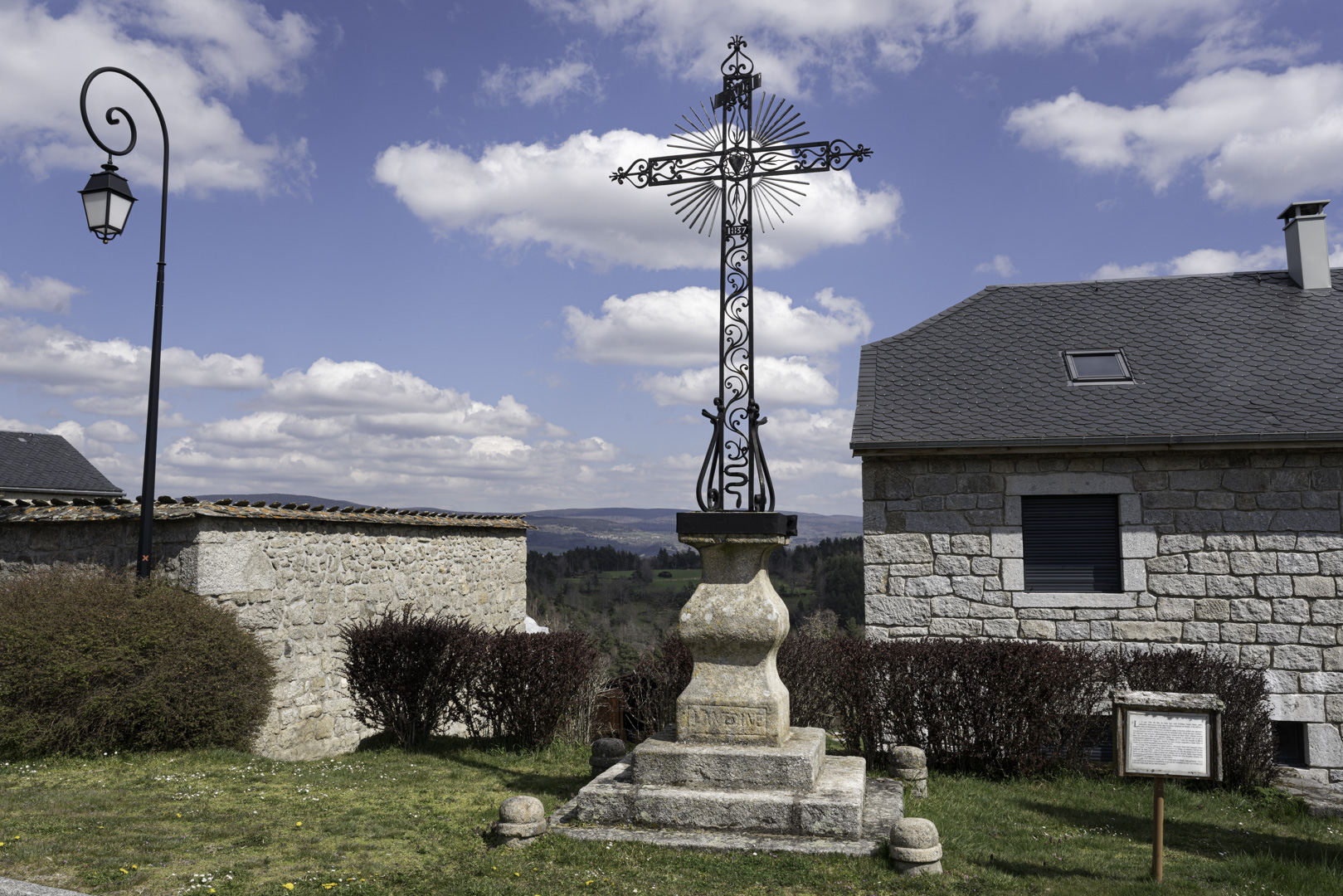 © OT Margeride en Gévaudan - Jean-Sébastien Caron
© OT Margeride en Gévaudan - Jean-Sébastien Caron
Presentation
Datée de 1837, cette croix ostensoir en fer forgé est le témoin de l'épisode révolutionnaire de 1794. Le relief escarpé de la Margeride a offert refuge à plusieurs prêtres de la commune traqués par les « Patriotes » de Saint-Chély, les bras armés de la Terreur. Le 27 mai 1794, les quatre prêtres cachés à Albaret-Sainte-Marie -Mrs Dumazel, Pierre, Vanel et Saint-Just - s'enfuient pour leur échapper. Trois partent vers les gorges de la Truyère et Mr. Vanel s'enfuit vers La Roche. Celui-ci est malheureusement capturé et guillotiné à Saint-Flour le 2 juin 1794. Il aurait dit : "il n'y a que deux pas de la prison à la guillotine et un seul de l'échafaud au ciel : je n'ai donc que trois pas à faire pour arriver dans ma patrie". Cette croix située juste en face du "Plus petit musée de France" leur est dédiée. Côté ornement, elle présente des extrémités en pointes conformes aux prescriptions de Louis-Philippe, c'est-à-dire relatives à la suppression des fleurs de lys.
---
Services and equipment
Services
Family
Type
Natural Region
Others
Complementary access : Construite sur un piédestal de pierre, la croix des prêtres se trouve proche de l'église d'Albaret-Sainte-Marie, en face de l'ancien four à pain, sur les hauteurs du village.
Building category : Classique
---
Pricing
Adulte : 0,00 €
Enfant : 0,00 €
---
Opening periods
From 14 December 2022 to 31 December 2023
Services
Free individual visits Yes, Permanente
---
The little extra
Ça vaut le coup d'œil
Traversez la rue pour découvrir le plus petit musée du monde!
Locate the establishment
Reviews