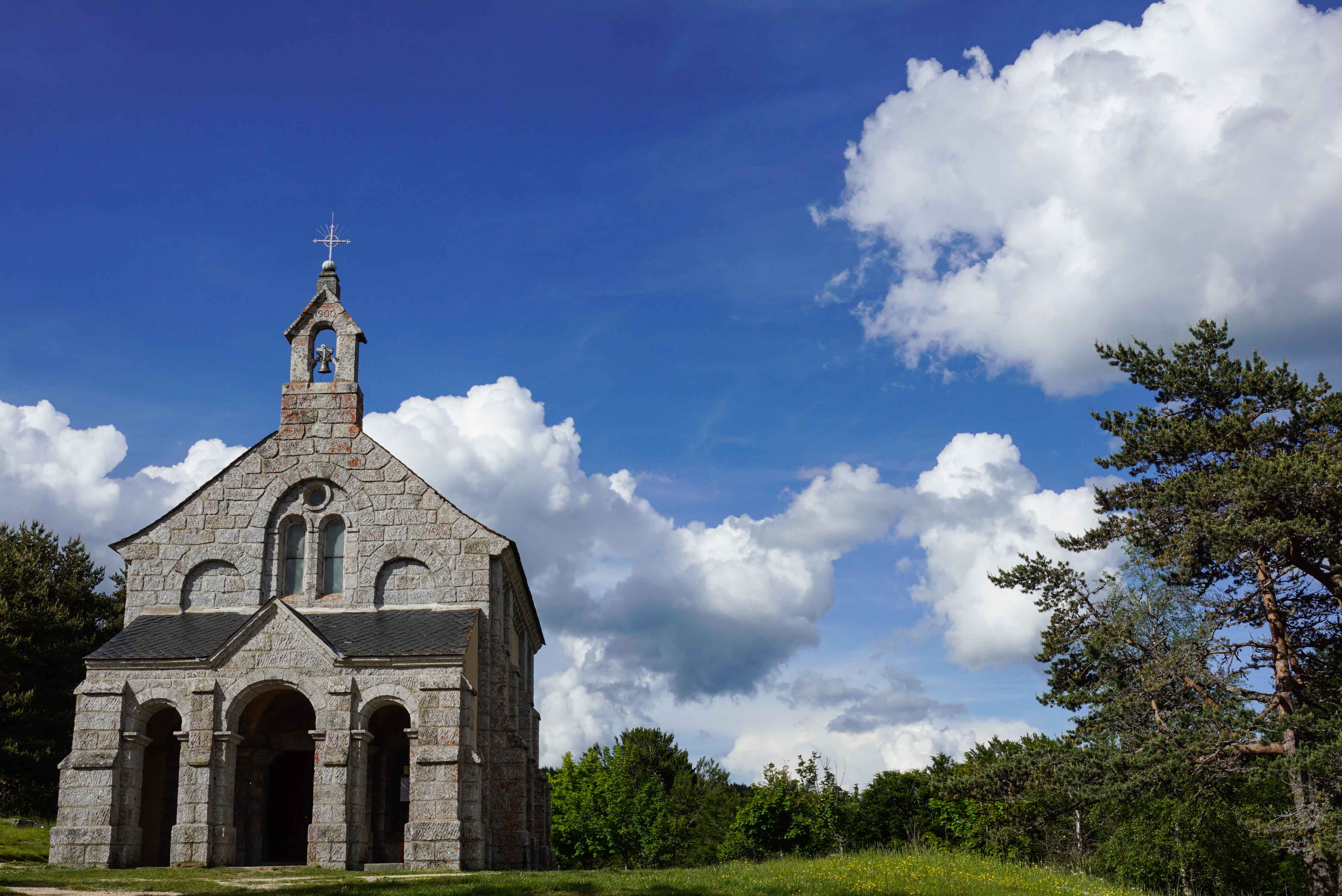 © Jean-Sébastien Caron - OT Margeride en Gévaudan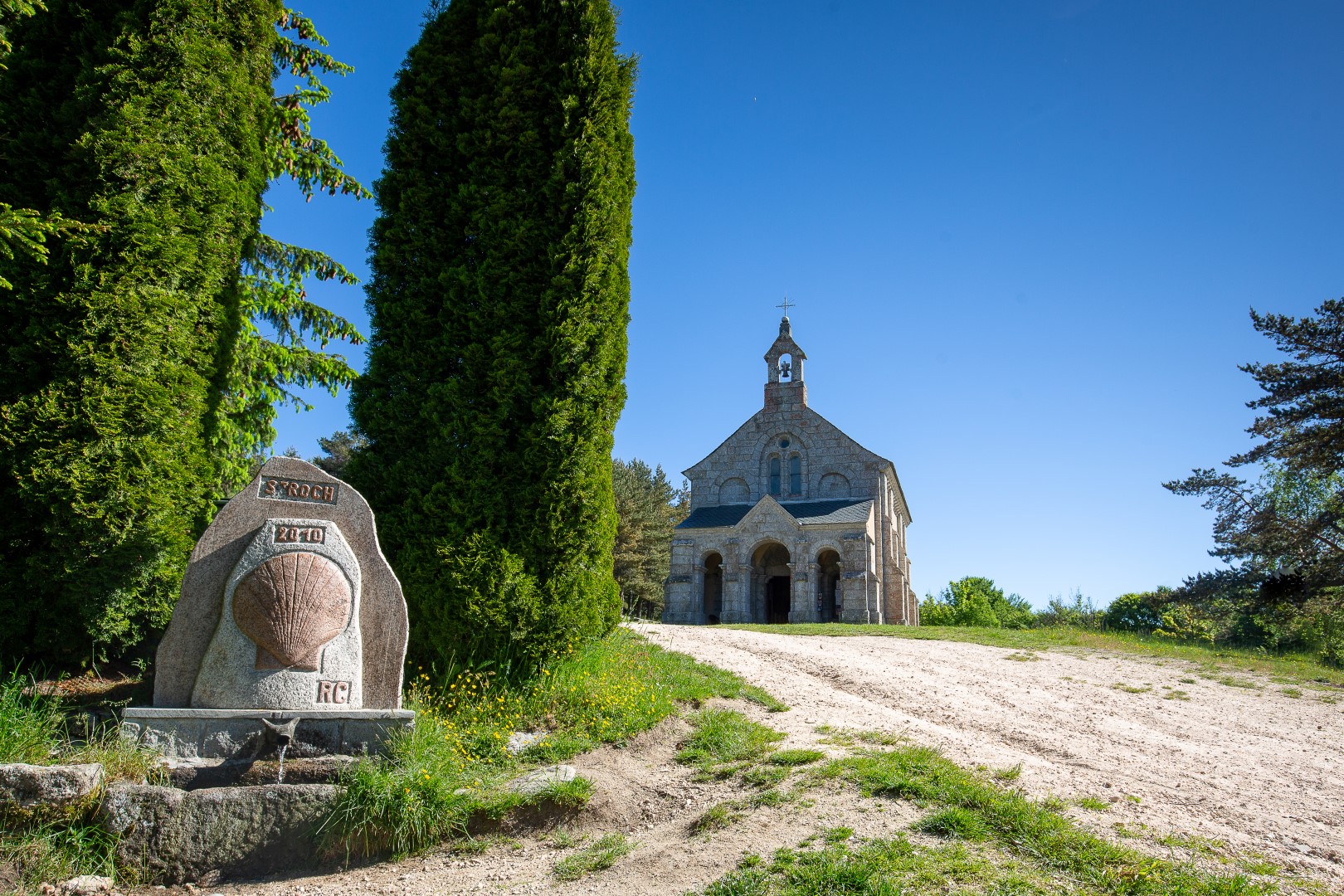 © Benoît Colomb – Lozère Tourisme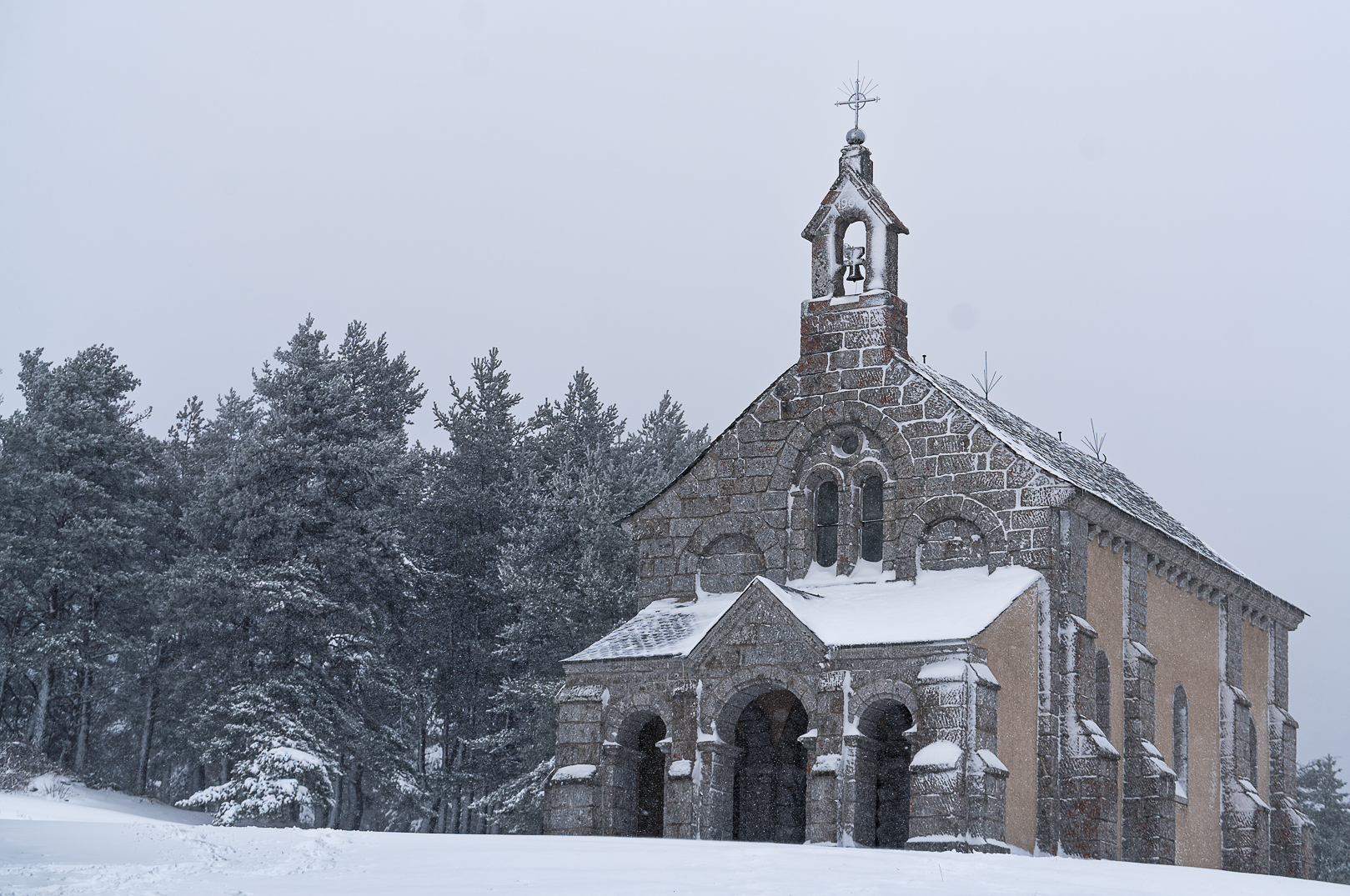 © Jean-Sébastien Caron - OT Margeride en Gévaudan
Presentation
En 1721, les habitants de Lajo portèrent une requête devant l'évêque de Mende pour la construction d'une église. Onze ans plus tard, l'église Saint-Roch sort de terre, édifiée avec les pierres de la chapelle de l'Hospitalet qui était délabrée. Elle subit des transformations durant le XIXe s. En 1887, la voûte est reconstruite et une chapelle est élevée au nord de la seconde travée.
Construite en grand appareil de granite, l'église présente une architecture typiquement néo-romane. On distingue son imposant clocher-flèche carré accolé à la façade sud de l'édifice.
À l'intérieur, l'église présente une nef unique voûtée en berceau plein cintre composée de deux travées. Les vitraux du chœur et des chapelles sont contemporains. Les chapiteaux sur lesquels reposent les arcs doubleaux sont ornés de motifs végétaux et figurés. La particularité réside dans la fresque, peinte sur le cul-de-four, réalisée en 1992, représentant le Christ attablé avec les pèlerins d'Emmaüs.
---
Services and equipment
Services
Family
Type
Natural Region
Others
Complementary access : L'église se situe dans les hauteurs du village, à côté du cimetière.
Building category : Contemporain
---
Opening periods
From 01 January to 31 December 2023
Services
Free individual visits Yes, Permanente (00:30)
---
The little extra
Le saviez-vous ?
Chaque année, un pèlerinage accueille 5 000 fidèle le dimanche après le 15 août.
Locate the establishment
Reviews